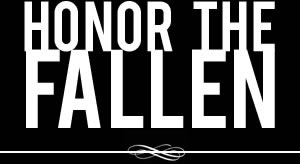 Honoring those who fought and died in Operation Enduring Freedom, Operation Iraqi Freedom and Operation New Dawn
Search Our Database
Army Sgt. Antwan L. Walker
Died May 18, 2005 Serving During Operation Iraqi Freedom
---
22, of Tampa, Fla.; assigned to the 2nd Forward Support Battalion, 2nd Infantry Division, Fort Carson, Colo.; killed May 18 when his camp was attacked by enemy forces using indirect fire in Ramadi, Iraq.
---
Florida soldier killed in Iraq bomb blast
Associated Press
TAMPA, Fla. — Sgt. Antwan Walker was excited about coming home from Iraq to celebrate his 23rd birthday with his family and friends next Sunday. His mother, Andrea Pringle, was busy planning the party when an Army official unexpectedly came to her house.
She said he told her Thursday that her son was killed the previous day by a bomb blast in Ramadi. The Department of Defense hasn't publicly confirmed his death.
The East Bay High graduate known as Twan joined the Army in 2000. Pringle said her son joined to earn money for college.
"Twan had a lot of goals in life," Pringle said. "He was very ambitious and very smart."
Walker, who was based at Fort Stewart, Ga., had been in Iraq for about a year. Walker called his family often but didn't want to talk about war. Instead, he talked about starting a real estate career and his three children. He had raised them alone after his divorce. Walker's family helped while he was overseas.
"He was such a good dad," Pringle said. "All he wanted to do was make a good life for his kids."
But last month, Walker wanted to talk about the fighting. He told his mother five soldiers he was traveling with were killed. Walker's phone calls became more frequent after that.
Pringle said she had days when she couldn't eat or sleep because of her worries. But she never forgot to give her son her support.
"I always told him I'm proud and be safe," Pringle said.
Pringle said Walker's 2-year-old twins, Antwan Jr., and Antwannaja, are too young to understand their father's death, but 4-year-old Antwanette knows he isn't coming home.
His family still plans to throw a party on May 29 to celebrate his birthday.