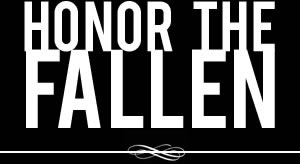 Honoring those who fought and died in Operation Enduring Freedom, Operation Iraqi Freedom and Operation New Dawn
Search Our Database
Army Sgt. Arthur R. McGill
Died July 19, 2005 Serving During Operation Iraqi Freedom
---
25, of Gravette, Ark.; assigned to the 1st Battalion, 9th Field Artillery Regiment, 2nd Brigade Combat Team, 3rd Infantry Division, Fort Stewart, Ga.; killed July 19 when an improvised explosive device detonated while he was on mounted patrol in a Humvee in Baghdad.
---
Arkansas soldier killed in Baghdad
Associated Press
GRAVETTE, Ark. -- Sgt. Arthur R. McGill, 25, was killed July 19 in Baghdad when a roadside bomb hit his Humvee. He joined the National Guard at age 17 and enlisted in the Army in 2002. He was based out of Fort Stewart, Ga., and assigned to the 1st Battalion, 9th Field Artillery Regiment, 2nd Brigade Combat Team, 3rd Infantry Division.
McGill's ambition was to buy a house and get a college degree in criminal justice when he returned home from the war and to work as a border patrol agent in New Mexico when he retired from the Army, his aunt Jamie Gilstrap said.
McGill went to live with his aunt in Benton County when he was 13. She remembered recently how he fit 40 years of comic books into his bags before leaving for Iraq.
"He loved Spider-Man. It seemed like everything we ever got him revolved around Spider-Man," she said. "So we found him a CD-ROM that had the first 500 issues of ('The Amazing Spider-Man') on it, and he took it with him when he left."
McGill was on his second tour in Iraq when he was killed.
Born in Gravette to Robin Noah and Bette Louise McGill, he was raised by Gilstrap and her husband, Ray, and lived in Gentry and Decatur. McGill left Decatur High School after the 10th grade but eventually earned a diploma.
He bought his sister her first car for her 15th birthday, sent money home for school clothes, and mailed packages from Iraq with collector's knives, undeveloped film, and videotape. He messaged his family often and sent Gilstrap a laptop computer.
"He was always thinking of other people," she said.
Sgt. Bruce Carruthers said word of McGill's death had spread among soldiers at the Arkansas National Guard Armory in Rogers.
"He was a darn good soldier, probably one of the best ammo handlers ever to serve in the 142nd Field Artillery Brigade," Carruthers said.
Gilstrap, who now lives in Gaston, S.C., said McGill wanted to set a strong example for his 7-year-old daughter, Kaylee, of Gravette.
"He wanted to do something with his life that he could be proud of and that his daughter could be proud of. When he was younger, he didn't feel like he had much, but he was really proud of how his career was turning out," Gilstrap said.
McGill's honors included the Bronze Star and the Purple Heart.