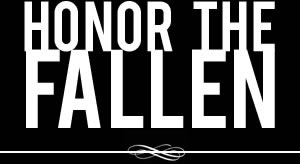 Honoring those who fought and died in Operation Enduring Freedom, Operation Iraqi Freedom and Operation New Dawn
Search Our Database
Army Sgt. Brandon E. Adams
Died September 19, 2004 Serving During Operation Iraqi Freedom
---
22, of Hollidaysburg, Pa.; assigned to the 1st Battalion, 32nd Infantry Regiment, 10th Mountain Division, Fort Drum, N.Y.; died Sept. 19 at Walter Reed Army Medical Center in Washington, D.C., of injuries sustained Feb. 16 in Fallujah, Iraq, when a grenade exploded as he was clearing a house.
---
Solider dies from injuries sustained in Iraq
Associated Press
APOLLO, Pa. — A soldier from Pennsylvania has died from head injuries he suffered months ago in a grenade attack in Iraq.
Sgt. Brandon E. Adams, 22, of Hollidaysburg, died Sept. 19 at Walter Reed Army Medical Hospital in Washington, D.C., according to his grandmother and a funeral home. Military officials did not confirm Adams' death.
An infantryman with the 10th Mountain Division out of Fort Drum, N.Y., Adams was wounded by a grenade while in Fallujah on Feb. 16, said his grandmother, Melda Bricker.
Doctors in Baghdad were able to remove six pieces of shrapnel from his head, but they had to leave three pieces behind and remove parts of his skull, Bricker said.
He spent the next several months in hospitals in Germany, at Walter Reed, and in Richmond, Va., recovering from his wounds and going through therapy. He stayed at a hospital in Altoona, Pa., until last week when he went back to Walter Reed for surgery to have metal plates put in his head.
"He was improving very slowly. His mind was good and all his vital signs were fine. A week before they took him down (to Walter Reed), he had started to say a few words," Bricker said.
Adams wrestled during high school and liked camping and hiking, his grandmother said. He joined the Army after graduating from high school in Altoona and was stationed in Fort Wainwright, Alaska, before going to Fort Drum in 2003. He left for Iraq in October.
He is survived by his parents, a brother and a sister.