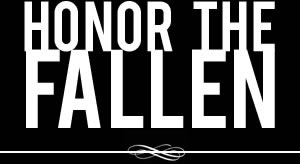 Honoring those who fought and died in Operation Enduring Freedom, Operation Iraqi Freedom and Operation New Dawn
Search Our Database
Army Sgt. Brandon E. Hadaway
Died May 30, 2007 Serving During Operation Enduring Freedom
---
25, of Valley, Ala.; assigned to the 3rd General Support Aviation Battalion, 82nd Brigade Combat Team, 82nd Airborne Division, Fort Bragg, N.C.; died May 30 in Upper Sangin Valley, Afghanistan, when his CH-47 Chinook helicopter crashed apparently due to enemy fire. Also killed were Chief Warrant Officer 3 Christopher M. Allgaier, Chief Warrant Officer 2 Joshua R. Rodgers, Staff Sgt. Charlie L. Bagwell and Sgt. Jesse A. Blamires.
---
Two Alabama servicemen killed last week in Afghanistan
By The Associated Press
Two Alabama servicemen were reported killed in separate incidents last week in Afghanistan, according to military officials.
Marine Corps Lt. Col. Michael A. Robinson, 42, of Talladega, died Friday, and 82nd Airborne Division Sgt. Brandon E. Hadaway, 25, of Valley, was killed last Wednesday, according to statements from the military.
Robinson died in Kabul from non-combat related causes, according to a statement released Monday by military officials at Camp Lejeune, N.C., where Robinson was stationed.
Robinson had served more than 12 years of active duty with the Marine Corps and had received numerous decorations, the statement said. No further details on the cause of Robinson's death were immediately available.
Hadaway was one of five paratroopers killed when their helicopter crashed in Afghanistan last Wednesday, according to information released Monday by the 82nd Airborne Division.
Hadaway, who also served in Iraq in 2005, joined the Army in 2002. He is survived by his wife, Rachel, of Fort Bragg, and leaves behind a stepson and two sons.
Staff Sgt. Ronald E. Walton described him as "a big ol' teddy bear" and said he was always "joking and having fun with the guys."
U.S. military officials have said initial reports suggested the CH-47 Chinook transport helicopter was hit with a rocket-propelled grenade, but that enemy fire was one of several possible reasons for the crash in volatile Helmand province, in the southern part of the country. A Briton and a Canadian were killed along with the five Americans.
"Their courage and dedication will never be forgotten, and we will honor them by continuing our commitment to supporting the Afghan people and government while fighting the War on Terror," Army Col. Kelly Thomas, the 82nd Combat Aviation Brigade's commander, said in a statement.
---
Soldier killed in Afghanistan remembered for cheerfulness
The Associated Press
Army Sgt. Brandon E. Hadaway was remembered for his smile by those who knew him and served with him.
"When you saw him in the hall and every where you went, Brandon always had a smiling face and always cared about everyone in the school. He was an outstanding guy," said Kristin Nelson, a classmate.
Hadaway, 25, of Valley, Ala., was killed May 30 when his helicopter crashed after coming under attack in Upper Sangin Valley, Afghanistan. He was assigned to Fort Bragg, N.C., and was on his third tour of duty.
"Brandon was a kid at heart," said childhood friend Stephen McClain. "He was a grown man in body but he was a kid at heart. He always wanted fun. Can I put a face on him? No, because Brandon had his own face — a face you learned to love and you loved to care about."
Family friend David Powell said there was never a dull moment with Hadaway. "He was always joking and always trying to make you laugh," he said.
He is survived by his wife, Rachel, and sons Levi, Dillon and Hunter.
"He always had a smile on his face. He celebrated life. He made us laugh and feel good about ourselves," soldiers from his unit wrote.