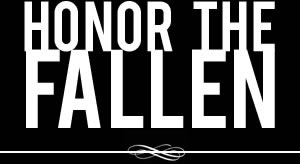 Honoring those who fought and died in Operation Enduring Freedom, Operation Iraqi Freedom and Operation New Dawn
Search Our Database
Army Sgt. Brent M. Maher
Died April 11, 2011 Serving During Operation Enduring Freedom
---
31, of Council Bluffs, Iowa; assigned to 1st Battalion, 168th Infantry Regiment, Iowa National Guard, Shenandoah, Iowa; died April 11 in Paktia province, Afghanistan, of injuries sustained when enemy forces attacked his unit with an improvised explosive device.
* * * * *
Iowa guardsman killed by roadside bomb
By Melanie S. Welte
The Associated Press
DES MOINES, Iowa — An Iowa Army National Guard soldier from Council Bluffs has been killed in a roadside bombing in Afghanistan, the military said April 12.
Spc. Brent Maher, 31, died when the vehicle in which he was a gunner was hit by the bomb April 11, the Iowa National Guard said in a news release. Three other soldiers — Sgt. 1st Class Nicholas Jedlicka, 31, of Council Bluffs, Iowa, Spc. Justin Christiansen, 24, of Nebraska City, Neb., and Spc. Dustin Morrison, 20, of New Market, Iowa — were wounded in the attack.
All four soldiers were with the 1st Battalion, 168th Infantry based in Shenandoah.
Maher's mother, Cheryl Tyner, of Essex, said her son deployed last August and had been in Afghanistan since October, his mother said.
Maher is survived by his wife, Brenna, and three children: Kaitlyn, 9, Matthew 8, and Hannah, 4. They were meeting the body at Dover Air Force Base, Del., Cheryl Tyner said.
"She's kind of like me. She has really rough moments and then things kind of smooth out for a while. I think the hardest part is yet to come," Tyner said.
Maher graduated from Farragut High School in Farragut. The Iowa National Guard said he also attended Metropolitan Community College in Omaha, Neb. Before his mobilization, he worked at the Woodhouse Auto Family in Omaha, Neb., the Guard said.
"He loved outdoor stuff. Hunting and fishing were his two primary things that he liked. But being with his kids was probably the top thing," his mother said.
* * * * *
Served in Navy before joining National Guard
By Tony Leys
The Des Moines (Iowa) Register
A western Iowa soldier killed in Afghanistan on April 11 was standing in the gun turret of an armored truck, which is the most vulnerable position when an insurgent's bomb goes off, an Iowa National Guard official said.
"It takes an amazing amount of personal courage to get up and do that gunner's job every day," Col. Gregory Hapgood said at a news conference announcing the death of Spc. Brent Maher, 31, of Honey Creek.
It was the first death among the 2,800 Iowa National Guard soldiers who deployed to eastern Afghanistan last fall.
Hapgood said the bomb blew up under the armored truck in which Maher was riding during a patrol near the city of Gardez in eastern Afghanistan.
The three other soldiers in the truck were injured. They were identified as Sgt. 1st Class Nicholas Jedlicka, 31, of Council Bluffs; Spc. Justin Christiansen, 24, of Nebraska City, Neb.; and Spc. Dustin Morrison, 20, of New Market.
Hapgood said they would be taken to a military hospital in Germany.
The soldiers' truck, which was part of a convoy, was flipped over by the blast. The truck was a Cougar, a large version of the Army's new Mine Resistant Ambush Protected trucks.
Such trucks are designed to deflect the power of a bomb's blast, and they've been credited with saving the lives of several Iowa soldiers in Afghanistan. But they are not foolproof.
"From the damage to the vehicle, and the significance of the injuries, I think there's a pretty clear suggestion that it was a sizable explosive device that was used to attack those soldiers," Hapgood said. He said he did not believe there were any other explosions or gunfire after the bomb went off.
All four men were members of B Company of the 1st Battalion of the 168th Infantry Regiment, based in Shenandoah. They were stationed at Combat Outpost Dand Patan, which is next to the border with Pakistan. The area is in Paktia province, which has seen significant insurgent activity in recent years.
One of Maher's friends, Staff Sgt. Anthony Karr, said at the Camp Dodge news conference that Maher was a soldier who could be counted on to do a job right while having fun. "If someone was having a bad day, he'd pull them off to the side and talk to them, made sure they got back on track," Karr said.
"He loved his family. He loved all the guys that were with him. We were a very close-knit group. We called each other brothers all the time," said Karr, who did not deploy with the unit.
Maher's family released a statement thanking the military for giving him opportunities.
"Brent died doing what he loved, serving his country and protecting the freedom that we enjoy and providing the people of Afghanistan with the opportunity for freedom," the statement said.
Hapgood said Maher was born in Hamburg and graduated from Farragut High School. He served in the Navy from 1998 to 2005, then joined the Guard in 2007.
He is survived by his wife, Brenna; daughters Kaitelyn Elizabeth, 9, and Hannah Rose, 4, and a son, Matthew, 8; his mother and stepfather, Cheryl and Mick Tyner of Essex; a brother, Greg of Biloxi, Miss.; and his grandparents, Roy and Wilma McGraw of Essex.
His stepfather said Maher called home two days before his death. "He said they were going out on a week-long mission and that it was kind of a hot zone. Unfortunately he was right," Mick Tyner said. "He knew what he was getting into, but that's where his heart was."
Maher was the 20th Iowa National Guard member to die in Afghanistan, Iraq or related areas since 2003, Hapgood said. A total of 78 people with Iowa ties have died over that period in the wars.
Before this week, the most seriously injured soldier was Cpl. Adam Eilers, 23, of Garber, who suffered brain injuries and other wounds Feb. 21. Eilers and two other members of the 1-133rd were injured by a bomb that blew up underneath their truck.
* * * * *
Iowa soldier who died in Afghanistan eulogized, buried in Council Bluffs
By Perry Beeman
The Des Moines (Iowa) Register
COUNCIL BLUFFS, Iowa — Friends knew Sgt. Brent Maher of Honey Creek for his quick smile, hugs, and laugh, for his love of country music and chewing tobacco, and for the arresting blue eyes that captured his wife-to-be's attention.
He was a guy who liked to hunt and fish, drive his truck and drink beer. But his family came first.
In the end, we all came first.
An Iowa Guardsman, Maher, 31, was laid to rest in Council Bluffs on Good Friday. He died April 11 in Paktia Province, Afghanistan, after his vehicle was bombed.
Family members told ministers that Maher would not have considered himself a war hero, just a guy doing his job.
One of the piano pieces piped through the speakers before the service was a hymn, "Here I am Lord." The vocal version includes this lyric:
Here I am Lord, is it I Lord?
I have heard you calling in the night.
I will go Lord, if you lead me.
I will hold your people in my heart.
The loss of the young father-soldier drew nearly 1,000 mourners to Thomas Jefferson High School's gymnasium, among them Gov. Terry Branstad, a Republican, and Senate Majority Leader Mike Gronstal, a Democrat from Council Bluffs.
Ninety minutes before funeral, mourners stopped by Maher's open casket. They saw him in full uniform, a couple of containers of chewing tobacco and pictures of his family among the items inside the coffin.
The front of the gym was decorated in red, white and blue flowers and balloons that stood behind Maher's flag-draped coffin. As the audience looked at the stage, they saw a cross to the left of the lectern, and a single white candle to the right.
Pastors Yvonne Marshall and Kat Montira described Maher's days at Farragut High School, where the soldier-to-be cut weight for wrestling by wearing plastic bags to encourage sweating. He graduated from Farragut High in 1998, and later attended Metropolitan Community College in Omaha. There, he learned that welding was unlikely to be his life's work.
Maher was born in Hamburg on Dec. 3, 1979. He enlisted in the Navy in June 1998, serving until October 2005. He joined the Iowa National Guard in May 2007.
He was promoted to sergeant after his death. At the funeral, a line of his medals were displayed.
The one-hour, seven-minute funeral ended with a long procession of military dignitaries saluting Maher, one by one, as they left the gym.
The ministers told the audience at Thomas Jefferson High School's gymnasium that Maher was known for his laugh, his humility and his ready sacrifice for others.
Before the service, a video display showed pictures of Maher on horses, next to Winnie the Pooh, and at his wedding. He considered his wife, Brenna, his "beloved baby doll." "We gather to honor a hero," said a eulogist. "But he would just say he was doing his job. He was not perfect, but he was forgiven. He was a good man." Hundreds of supporters carried signs and flags in support of the troops outside the high school and in pockets spanning miles of the funeral procession route along West Broadway Avenue from the high school to Interstate Highway 80.
Dozens of others associated with Westboro Baptist Church of Topeka, Ks, carried signs with messages such as "God hates America," spreading their message that soldier deaths come as a penalty for homosexuality.
An hour and a half before the service, the competing demonstrations near the school appeared civil and mostly aimed at grabbing motorists' attention.
Maher received full military honors before burial at Garner Township Cemetery.
He was a member of Iowa Army National Guard's Company B, 1st Battalion, 168th Infantry, 2nd Brigade Combat Team, 34th Infantry Division, based in Shenandoah.
Maher is survived by his wife, Brenna M. Maher; children Kaitelyn Elizabeth, Hannah Rose, and Matthew Douglas, all of Niles, Mich.; his mother, Cheryl L.
Tyner and step-father Mick Tyner, both of Essex; a brother, Greg Maher, of Biloxi, Miss.; and grandparents Roy and Wilma McGraw, of Essex. He was preceded in death by his father, Matthew Maher.