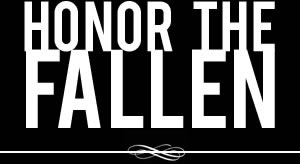 Honoring those who fought and died in Operation Enduring Freedom, Operation Iraqi Freedom and Operation New Dawn
Search Our Database
Army Sgt. Chad L. Keith
Died July 7, 2003 Serving During Operation Iraqi Freedom
---
21, Batesville, Ind.; assigned to Company D, 2nd Battalion, 325th Infantry Regiment, Fort Bragg, N.C.; was killed July 7 in Baghdad.
Keith was on mounted patrol when his vehicle drove past an object that exploded on the side of the road.
---
Indiana soldier buried in nation's capital
Associated Press
An Indiana soldier killed by a roadside bomb in Iraq was laid to rest at Arlington National Cemetery on the same day he was to be promoted to sergeant from specialist.
Friends and relatives remembered Sgt. Chad Keith, 21, of Batesville on July 31 as a humble man who lived his life one day at a time.
The 2000 Batesville High School graduate, who was killed July 7 in Baghdad, was awarded the rank of sergeant posthumously.
An awning protected about 30 mourners, including Keith's parents, two sisters and brother and other relatives and friends, from light rain during the 25-minute ceremony.
Keith, who was a member of Company D, 2nd Battalion of the 325th Infantry, 82nd Airborne, based in Fort Bragg, N.C., was the 11th Indiana soldier killed since the United States and its allies invaded Iraq.
Rob Ehrich, legislative assistant to Indiana Democratic Sen. Evan Bayh, presented Keith's family with a copy of the Congressional Record statement honoring the gunner.
"While we struggle to bear our sorrow over his death, we can also take pride in the example he set, bravely fighting to make the world a safer place," that statement read in part.
After the 18 or so military members departed, Keith's family lingered, several touching his casket in a final farewell.
He was the 24th service member who died fighting in Operation Iraqi Freedom to be buried at Arlington, according to Kerry Sullivan of the cemetery's public affairs office.
A memorial service was held for Keith on July 17 at St. John United Church of Christ in Batesville.