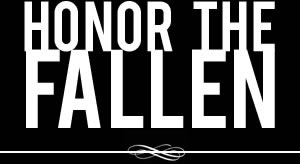 Honoring those who fought and died in Operation Enduring Freedom, Operation Iraqi Freedom and Operation New Dawn
Search Our Database
Army Sgt. Charles A. Jankowski
Died March 28, 2008 Serving During Operation Iraqi Freedom
---
24, of Panama City, Fla.; assigned to the 3rd Brigade Troops Battalion, 2nd Brigade Combat Team, 3rd Infantry Division, Fort Stewart, Ga.; died March 28 in Balad, Iraq, of wounds sustained when an improvised explosive device detonated near his vehicle.
* * * * *
Tearful homecoming for Fla. Panhandle soldier killed in Iraq
The Associated Press
PANAMA CITY, Fla. — Friends and family of a Florida Panhandle soldier are grieving after learning of his death by a bomb blast in Iraq.
Army Spc. Charles Jankowski's family waited somberly at a Panama City airport for a plane to bring him home Friday. About 80 people assembled on the runway and wept openly as soldiers carried the flag-draped casket from the plane.
The Department of Defense says Jankowski, 24, was killed March 28 by an improvised explosive device.
He planned to drive his younger sister to her prom when he returned home. Officials say he was serving his second tour in Iraq.
Funeral services are scheduled for Monday.
---
Army Spc. Charles A. Jankowski remembered
The Associated Press
To his family, Charles A. Jankowski was Andy. To his buddies, "Ski." To all, a loyal friend.
"He was a loving, caring guy," said his mother, Rose Jankowski.
Jankowski, 24, of Panama City, Fla., was killed March 28 by a roadside bomb in Arab Jabour. He was a 2002 high school graduate and was assigned to Fort Stewart.
His hero was Johnny Cash, his favorite movies were all about country stars. He decorated his MySpace with rebel flags and photos of a jacked-up Ford truck, and picked "A Country Boy Can Survive" as his theme song.
He loved fishing, camping, rodeo riding and most anything else that could be done outdoors. His mother said she used to tease him that he was a "wannabe redneck."
He wanted to come home and apply for a job as a law-enforcement officer with the Florida Fish and Wildlife Conservation Commission.
Brig. Gen. Anne MacDonald read a tribute to Jankowski from his commanding officer.
"I couldn't ask for a more selfless person," MacDonald read. "He was always the first person placed in harm's way and he thrived in that role."
He also is survived by his father, Bill Parrott.