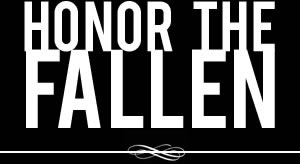 Honoring those who fought and died in Operation Enduring Freedom, Operation Iraqi Freedom and Operation New Dawn
Search Our Database
Army Sgt. Chris Davis
Died June 23, 2007 Serving During Operation Iraqi Freedom
---
35, of Lubbock, Texas; assigned to the 2nd Battalion, 69th Armor Regiment, 3rd Brigade Combat Team, 3rd Infantry Division, Fort Benning, Ga.; died June 23 in Baghdad of wounds sustained when his unit was attacked by insurgents using an improvised explosive device and small-arms fire. Also killed were Staff Sgt. Michael D. Moody Jr. and Pvt. Shane M. Stinson.
---
Soldier killed in Iraq remembered as happy, helpful
The Associated Press
After learning of his death, Army Sgt. Chris Davis' family spent days laughing, crying and remembering the good times — like when they last saw Davis at Christmas.
That last family gathering was like most — loud and fun, with Chris at the center of attention, making jokes and being the loudest of them all, said Margaret Davis, his older sister.
Davis, 35, of Lubbock, Texas, was killed June 23 from an explosive and small-arms fire in Baghdad. He was assigned to Fort Benning, Ga.
The need to serve that led him to enlist in the Army in 1999 started when Davis was little. As a child growing up in Lubbock, he consistently looked for ways to help out.
"He was a server," Margaret Davis said. "He was always helping, always serving, always thinking of somebody else — that was Chris."
He was a "happy, go-lucky" person who wanted to focus on his family and their lives when he came home and avoided talking about the horrors he saw during his four tours in Iraq, she said.
"He was one of a kind," she said.
He is survived by his wife and three children — two sons who are 11 and 9, and a 13-year-old daughter.