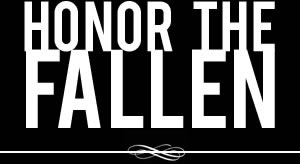 Honoring those who fought and died in Operation Enduring Freedom, Operation Iraqi Freedom and Operation New Dawn
Search Our Database
Army Sgt. Christian P. Engeldrum
Died November 29, 2004 Serving During Operation Iraqi Freedom
---
39, of Bronx, N.Y.; assigned to 1st Battalion, 69th Infantry Regiment, New York Army National Guard, New York City; killed Nov. 29 when his military vehicle struck an improvised explosive device in Baghdad. Also killed was Army Pfc. Wilfredo F. Urbina.
---
Firefighter killed in Iraq laid to rest
By Pat Milton
Associated Press
NEW YORK — A New York firefighter who responded to the World Trade Center attack and was killed in Iraq was remembered Thursday as "the true definition of a hero."
At a funeral Mass overflowing with police, firefighters and uniformed military officials, Sgt. Christian Engeldrum was recalled as an extraordinarily brave public servant with a kind heart.
"Chris, your courage and bravery inspire us all," said firefighter Michael Schiraldi, a friend. "The memory of your smile fills us with joy and laughter. ... You are the true definition of a hero and a great friend."
Engeldrum, who also was a former police officer, was killed Nov. 29 when his vehicle came under attack outside Baghdad. He was the first city employee of any kind to die in the U.S.-led war.
Mayor Michael Bloomberg noted that Engeldrum, had traveled more than 6,000 miles to Iraq "to fight for our freedoms."
"There was no danger that Chris was not willing to risk for his fellow New Yorkers and his fellow Americans. He was, as the love of his life, his wife, Sharon, has said, the ultimate patriot."
Engeldrum left behind two teenage sons and a wife pregnant with their third child. One of the sons, 18-year-old Sean, gave an emotional eulogy for his father, receiving thunderous applause from the mourners.
"My dad is the greatest man I will ever know," he said. "I only hope to be half the man he was." He added: "He was brave and courageous all the time, but able to cry over a sick dog."
In addition to Bloomberg, former mayor Rudolph Giuliani, Gov. George Pataki and Sen. Hillary Rodham Clinton attended the Mass, held at St. Benedict's church in the Throgs Neck section of the Bronx.
So did Daniel Swift, a New York firefighter who was injured in the same attack. In uniform, wearing an eye patch and with one steel crutch under his right arm, he was escorted up the church steps by fellow firefighters.
Engeldrum, 39, was a five-year fire veteran who served with Ladder Co. 61 in the Co-op City section of the Bronx. He responded to the World Trade Center attack on Sept. 11, 2001.
Besides serving in Iraq, Engeldrum served in the Army from 1986 to 1991, including in Operation Desert Storm, the 1991 war to liberate Kuwait after it was invaded by Iraq.
Schiraldi said Engeldrum, known to his firefighter brethren as "Drum," was known for his antics and for telling "Army horror stories" each day. He said Engeldrum would smoke a cigarette and begin, "Let me tell you a story ..."
"The guys adored him so much, we just let him finish and ramble on," Schiraldi said. "Not one of us wants to believe Chris is gone from us without warning."
The day was draped in mournful ritual: A black-and-purple cloth covered the grille of the fire truck that carried Engeldrum's body to the church for the two-hour service.
On the truck, his fireman's coat — black, with yellow reflecting tape — was displayed, folded so that the name "Engeldrum" was visible.
Outside, thousands of firefighters and police officers lined up to hear the service over loudspeakers. An Army honor guard saluted as the casket was loaded off a fire truck and carried up the steps into the church. A band of bagpipers played "Amazing Grace."
"He was always helpful to new soldiers coming on board," Spc. Gregory Burke, who served in Engeldrum's platoon, said outside the church. "He kept his eye out for them always."
Engeldrum will be buried Friday at Arlington National Cemetery.