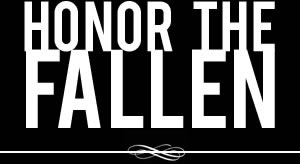 Honoring those who fought and died in Operation Enduring Freedom, Operation Iraqi Freedom and Operation New Dawn
Search Our Database
Army Sgt. Christopher A. Sanders
Died January 9, 2008 Serving During Operation Iraqi Freedom
---
22, of Roswell, N.M.; assigned to the 3rd Squadron, 2nd Stryker Cavalry Regiment, 1st Armored Division, Vilseck, Germany.; died Jan. 9 in Sinsil, Iraq, of wounds sustained when an improvised explosive device detonated during combat operations. Also killed were Spc. Todd E. Davis, Staff Sgt. Jonathan K. Dozier, Staff Sgt. Sean M. Gaul, Sgt. Zachary W. McBride and Sgt. 1st Class Matthew I. Pionk.
---
9 soldiers killed in attacks north of Baghdad
Staff report
Six soldiers were killed and four wounded Wednesday when an improvised explosive device was detonated in a house they were searching in Diyala province, according to a Multi-National Division-Baghdad press release.
The Army also announced that three U.S. soldiers were killed and two were wounded Tuesday in an attack in Salahuddin province to the east.
An incident in which a building is booby-trapped is described by the Army as a "house borne improvised explosive device" or HBIED.
The soldiers in both attacks were assigned to Multi-National Division-North, which is headquartered in Tikrit about 80 miles north of Baghdad, under the command and control of the 1st Armored Division.
In a separate press release Wednesday, the Army announced that soldiers with Troop B, 2nd Squadron, 1st Cavalry, 4th Stryker Brigade Combat Team, using air strikes, killed four extremists and destroyed an HBIED near Khan Bani Sa'ad, in Diyala province Iraq, on Sunday.
According to the release, the soldiers, who are operating out of Patrol Base Key West, spotted four individuals with rocket-propelled grenades and AK-47s assault rifles operating in and around a nearby building. The soldiers watched them unroll wire around the building, possibly setting it up to be a HBIED, the release said.
The ground commander called in an air strike, and a coalition forces' helicopter fired a Hellfire missile at the building.
Minutes later, coalition aircraft dropped two bombs on the structure, the release said.
After the second bomb, the soldiers observed large secondary explosions and different kinds of smoke at the site.
Exploitation of the site revealed wire around the building, confirming that the building was rigged as a HBIED, according to the release.
The names of those killed in action on Wednesday were withheld pending notification of next of kin and release by the Defense Department, the release said.