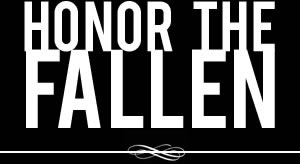 Honoring those who fought and died in Operation Enduring Freedom, Operation Iraqi Freedom and Operation New Dawn
Search Our Database
Army Sgt. Christopher M. Cooper
Died October 30, 2009 Serving During Operation Iraqi Freedom
---
28, of Oceanside, Calif., assigned to the 2nd Battalion, 28th Infantry, 172nd Infantry Brigade, Schweinfurt, Germany; died Oct. 30 in CSC Scania, Iraq, of injuries sustained from a non-combat related incident.
---
Served 5 years in Marines before joining Army
The Associated Press
Christopher Cooper was remembered as someone who was kind and charitable, dropping $20 bills in the lap of a homeless person and collecting tattered U.S. flags left on the streets after the Sept. 11 terrorist attacks.
Cooper entered the Marine Corps in 2000 and served five years, completing an Iraq tour. After a few months of civilian life in Oceanside, Calif., he joined the Army Reserves, then enlisted in the Active Army.
"He wasn't one for complaining and it lifted those around him," retired Spc. Chris Conover wrote in a message posted on the Daily Kos Web site. "You could always talk to him if you needed someone to have a heart-to-heart with."
Cooper, 28, died Oct. 30 in Babil province, Iraq, in a noncombat-related incident. He was assigned to the Army's 2nd Battalion at Schweinfurt, Germany.
An obituary said Cooper was a "restless soul" searching for his place in the world until he joined the military.
"He always looked forward to returning home to visit his family and friends but then could not get back fast enough to be reunited with his brothers in the military," the obituary said.
Cooper is survived by his mother, Sherry Kennon; brother-in-law and sister, Damon and Lori Coachman; and niece Kayla Coachman.