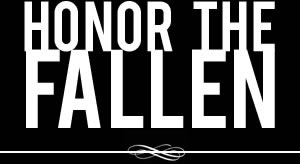 Honoring those who fought and died in Operation Enduring Freedom, Operation Iraqi Freedom and Operation New Dawn
Search Our Database
Army Sgt. Corey A. Dan
Died March 13, 2006 Serving During Operation Iraqi Freedom
---
22, of Norway, Maine; assigned the 1st Battalion, 506th Infantry, 4th Brigade Combat Team, 101st Airborne Division (Air Assault), Fort Campbell, Ky; killed March 13 when he came under small arms fire and an improvised explosive device detonated during combat operations near Ramadi, Iraq. Also killed was Staff Sgt. Marco A. Silva.
* * * * *
Six soldiers from 101st killed in Iraq
FORT CAMPBELL, Ky. — Six soldiers from the 101st Airborne Division have been killed in Iraq this week in a series of attacks across the country, Army officials said Friday.
Pfc. Angelo A. Zawaydeh, 20, of San Bruno, Calif., died in a mortar attack at a traffic control point in Baghdad on Tuesday, Fort Campbell officials said. Zawaydeh was a member of the 502nd Infantry, 2nd Brigade Combat team.
Staff Sgt. Marco A. Silva, 27, of Alva, Fla., and Sgt. Corey A. Dan, 22, of Norway, Maine, were killed Monday while on patrol near Ramadi, an insurgent stronghold about 70 miles west of Baghdad, the Army said. Both soldiers belonged to 506th Infantry, 4th Brigade Combat Team.
A fourth soldier was shot and killed Thursday while manning an observation post in Samarra following a large helicopter-borne operation north of Baghdad. Two more soldiers were killed in indirect fire outside Camp Speicher in Tikrit, Army officials said.
The most recent deaths bring the number of soldiers from Fort Campbell killed in the war in Iraq to 135. The most soldiers from the division killed in a single day was 17 in November 2003.
The names of three of the most recent soldiers killed will not be released until their families can be notified, said Cathy Gramling, a spokeswoman at Fort Campbell.
There were no immediate plans for a memorial service, but Gramling said the deaths are being observed by everyone.
"Every loss of a soldier affects us greatly, whether it's one at a time or multiple casualties," she said.
The deaths occurred over a vast swath of Iraq, ranging from Tikrit at the northern tip of the so-called Sunni Triangle through Baghdad, about 150 miles south.
The deaths come just as some 1,500 troops from the 101st Airborne and Iraq's 4th Division complete what the Army characterized as the largest air assault since the war began. The soldiers swept through a 100-square-mile area near Samarra in search of insurgents and weapons.
Lt. Col. Edward Loomis, 101st Airborne Division spokesman, said about 40 suspects were detained, 10 of whom were later released, and six weapons caches were found.
Lynda Knowlton, a teacher at Oxford Hills High School in Maine, remembered one of the soldiers killed, Dan, as being set on joining the military when he left school.
"He was gung-ho," Knowlton said. "He was thrilled to go to the military."
Dan's grandmother Sharon Bouchard said he died without ever seeing his son, who was born last December on the same day he departed for his second tour of duty in Iraq.
Silva, 27, who lived in Cumberland City, Tenn., will be buried in Naranja, Fla., next week.
In an e-mail Silva sent to his family last month, he told them he was fighting in Iraq so you "don't have to suffer with the war," family members said Friday.
"That was his job. He loved to do what he did," his sister Rachel Silva said.
Silva was born in Fort Polk, La., but spent most of his life in Florida. He graduated from Homestead Senior High School in 1999. He joined the Army in late 2001 and later moved to Cumberland City, Tenn., with his wife, Shannon, and two children, relatives said.
"He was funny. He always liked to play around. He loved his children. He loved animals," said Rachel Silva.
He returned to Tennessee last fall for a brief vacation and the family celebrated an early Christmas and Thanksgiving, his sister said.
"He was a good man. He was young and he loved his life," she said. "It's sad, but we supported his decision to go overseas."
— Associated Press
---
Soldier's funeral peaceful; protestors a no-show
By David Sharp
Associated Press
SOUTH PARIS, Maine — Hundreds of mourners paid their last respects Saturday to a soldier killed in Iraq as an even larger crowd gathered outside waving flags in response to a threatened disruption that never materialized.
About 3,000 people assembled outside the Oxford Hills Comprehensive High School, turning it into a sea of red, white and blue to counter a fringe church group that promised to attend with pickets proclaiming "Thank God for dead soldiers."
More than 30 local, county and state police officers were stationed around the school to keep the peace but the pickets never materialized.
Inside, Army Sgt. Corey A. Dan of Norway was remembered as a funny, friendly and caring man who watched out of those he loved — friends, family and country.
The Rev. Douglas Dingley, a family friend, said soldiers like Dan have preserved the freedom of Americans — including the freedom to picket.
"Because of people like him, you can even protest against the very people who died to give you that right to do so," Dingley said in his only reference to the demonstrators during the hour-long service in the high school gymnasium.
Among the family and friends who gathered was the 3-month-old child Dan never got to see. The boy, Austin, was born the same day that Dan shipped out last December for his second tour in Iraq as a member of the 101st Airborne Division.
Dan, 22, was killed along with Staff Sgt. Marco A. Silva, 27, of Alva, Fla., on March 13 while on patrol near Ramadi, an insurgent stronghold about 70 miles west of Baghdad.
The soldiers, who belonged to 506th Infantry, 4th Brigade Combat Team, were among six from the 101st Airborne Division killed in a week of attacks.
Dan enlisted in the Army after graduating from high school in 2001, and he planned to go to college to become a state police officer after completing his second tour of duty in Iraq, friends and family members said.
During the service, Dingley described Corey as a ticklish boy who was a good artist and liked to lighten tense moments with a joke.
Statements from family, friends and fellow soldiers that were read aloud painted the picture of an optimistic soldier who worked hard, loved his family, enjoyed children — and would have been a good father. Dan "loved life, loved to laugh and lived to love," Dingley said.
Soldiers from the 101st Airborne division served as pallbearers and delivered the U.S. flag from Dan's casket to his mother, Wanda Kilgore. Gov. John Baldacci also presented the family with a state flag.
Afterward, Corey's 10-year-old brother Tristan, wearing a 101st Airborne Division jacket, clutched the blue state flag as he stifled tears.
The service was nearly overshadowed by threats of pickets by the Westboro Baptist Church of Topeka, Kan., which vowed to send delegates to express its belief that American soldiers are being struck down because of the nation's tolerance of homosexuality.
Members are known for carrying pickets with inflammatory statements such as "Thank God for dead soldiers" and "God hates fags."
The antics of the church have led to legislative efforts in Michigan, Minnesota, Colorado, Kentucky and other states to either stop the disruption of military funerals or to keep the protesters away from grieving families.
The Patriot Guard Riders, a motorcycle group formed in response to the church's demonstrations, recruited more than 200 motorcycle riders from across the region to come to Saturday's funeral. They were joined by hundreds more people. Paris Police Chief David Verrier put the tally at 3,000 people.
Outside the school, flags in all sizes were displayed by motorcycle riders, veterans, Boy Scouts and regular citizens.
"I feel for the family. Having an organization that wants to discredit the family and badmouth the United States — that doesn't sit well with me," said Stu "Grease" Harris, who member of Iron Pigs who traveled from Vineland, N.J.
Police officers set aside an area alongside Route 26 outside the school's perimeter for the demonstrators. Verrier said there were 30 to 60 police officers ready to respond but the officers were not needed in the end.
Elaine Greene of Freeport said the church's demonstration backfired.
"That same God that they proclaim their allegiance to brought out all of these flags," she said.