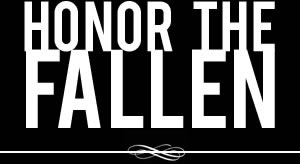 Honoring those who fought and died in Operation Enduring Freedom, Operation Iraqi Freedom and Operation New Dawn
Search Our Database
Army Sgt. Dale R. Griffin
Died October 27, 2009 Serving During Operation Enduring Freedom
---
29, of Terre Haute, Ind.; assigned to the 1st Battalion, 17th Infantry Regiment, 5th Stryker Brigade Combat Team, 2nd Infantry Division, Fort Lewis, Wash.; died Oct. 27 in Arghandab Valley, Afghanistan, of wounds sustained when enemy forces attacked his vehicle with an IED. Also killed were Sgt. Fernando Delarosa, Sgt. 1st Class Luis M. Gonzalez, Sgt. Issac B. Jackson, Spc. Jared D. Stanker, Pfc. Christopher I. Walz and Sgt. Patrick O. Williamson.
---
Soldier was 'free spirit,' champion wrestler
By Ken Kusmer
The Associated Press
INDIANAPOLIS — Sgt. Dale Griffin was the son of a Mormon bishop, a champion wrestler and college student who was struggling to find his way in the world when he turned to the military.
Killed Tuesday by a roadside bomb in Afghanistan, the body of the Army sergeant from Terre Haute, Ind., came home in a line of flag-draped coffins saluted in Thursday's pre-dawn darkness by President Barack Obama at Dover Air Force Base.
The somber return was captured in full view of the media, reflecting Obama's decision to relax an 18-year ban on such coverage that dates to the 1991 Gulf War and was strengthened by former President George W. Bush. Now families decide whether cameras can document the return.
Griffin's was the only one to say yes out of the 18 families of fallen Americans who were on the C-17 cargo plane at Dover on Thursday.
Griffin, 29, was deployed with the 1st Battalion, 17th Infantry Regiment, 5th Stryker Brigade Combat Team, 2nd Infantry Division, Fort Lewis, Wash., when he and six other soldiers were killed in Tuesday's bomb in Kandahar province, the military said.
His deployment to Afghanistan was Griffin's first since enlisting in 2005, said Joe Kubistek, a Fort Lewis spokesman.
"He wanted to be part of an organization that was taking care of things," said Steve Joseph, his wrestling coach at Terre Haute South High School. "He wasn't just a member of something: He wanted to do the very best he possibly could in it."
Joseph coached Griffin to a state runner-up finish in the 189-pound weight class in 1999. Griffin was a team captain, an Eagle Scout and a member of the football team, he said.
"He was a hard-core kid, and no matter how much you required from him, he was always able to deliver," Joseph said. "When everyone else was getting down ... he was [saying], 'We can do this. Come on.'"
Griffin's father, Gene, is a financial planner and the former Mormon bishop in Terre Haute, about 70 miles west of Indianapolis. His mother, Dona, recently organized other women in the Relief Society of the Church of Jesus Christ of Latter-day Saints to make fleece blankets for deployed service members.
"They're very strong and faithful people," said family friend and current Terre Haute Mormon bishop, Christopher Newton.
"Dale Griffin is the kind of person if you were going to get into a fight, and you were picking sides, he's the first one you would pick. He was just unbelievably tough and resilient," said Newton, a Vigo County judge.
Griffin attended Virginia Military Institute for three semesters, majoring in economics and business. As a freshman, he won his weight class and was named the Most Outstanding Wrestler at the 2000 All-Academy Wrestling Championship.
"I have very fond memories of Dale and what he accomplished here at VMI," said VMI wrestling coach John Trudgeon, who recalled Griffin as soft-spoken but confident.
But VMI buddy Chaz Wagner said Griffin was "a free spirit" who surprised his friend when he enlisted.
"He liked to have fun and seemed more of a partier than a military kind of guy," Wagner said.
Nathan Hills, a high school wrestling teammate, said Griffin died as he lived his life.
"He was over serving our country, which doesn't surprise me. That was the kind of person Dale was. If he believed in something, he would definitely act on it, and obviously he believed that it was important for him to do that," Hills said.
———
Associated Press writers Sue Lindsey in Roanoke, Va. and Jeni O'Malley in Indianapolis contributed to this report.
---
Vets parade to be part of Ind. soldier's funeral
The Associated Press
TERRE HAUTE, Ind. — Hundreds of people are expected to attend a Terre Haute Veterans Day parade that will serve as a funeral procession for an Indiana soldier whose return to the country was marked by a salute from President Barack Obama.
Army Sgt. Dale Griffin of Terre Haute was killed Oct. 27 by a roadside bomb in Afghanistan, and Obama participated in the transfer of his body two days later at Dover Air Force Base, Del.
After the parade Nov. 11, Griffin's flag-draped coffin will be taken to Terre Haute South High School's gymnasium for a 2 p.m. public funeral.
Hundreds of people, including several school children holding flags, lined the streets Nov. 9 as Griffin's casket was flown into the city and was taken to a funeral home.
---
Hundreds pay respects at Indiana soldier's funeral
By Deanna Martin
The Associated Press
TERRE HAUTE, Ind. — An Indiana soldier killed by a roadside bomb in Afghanistan was remembered on Veterans Day as a happy-go-lucky athlete apt to burst into song at any moment who was as comfortable handing out coloring books to Afghan children as he was working out in the gym.
Terre Haute's Veteran's Day parade began in silence as a hearse carrying Army Sgt. Dale Griffin led the somber procession along downtown streets lined with hundreds of people. Some saluted, others stood with hands over their hearts, yet more clutched miniature flags as the cortege rolled quietly by.
John Arley Price, chaplain for the Wabash Valley Veterans Council, said he had never seen so many people turn out on Veterans Day in Terre Haute, about 70 miles west of Indianapolis.
"We do need support for these veterans, while they're in and when they get out," he said.
Griffin, 29, was one of six Fort Lewis, Wash.-based soldiers and a local interpreter killed in the Oct. 27 blast. Two days later, President Barack Obama met Griffin's coffin at Dover Air Force Base in Delaware with a salute.
Griffin's return was captured in full view of the media, reflecting Obama's decision to allow families to decide whether cameras can document the dead soldiers and relaxing a ban dating to the 1991 Gulf War.
The soldier's parents, Gene and Dona Griffin, have said they agreed to the media coverage to put a face on the war in Afghanistan.
"Dale brought our family together in life," Gene Griffin told mourners at the funeral at Terre Haute South Vigo High School, where enlarged snapshots of the soldier painted a picture of an adventurous boy who could climb up walls in a hallway until he reached the ceiling.
"In his passing, he brought us even closer. And now not only has our family come together at this time, but the nation has found it in their heart to draw a little closer as they reflect on the price of freedom."
Family and friends speaking at Griffin's funeral remembered him fondly as a committed athlete and a free spirit who would sometimes belt out Dionne Warwick songs and once entered a wrestling match blowing kisses to a tune from Air Supply.
"You couldn't be down around Dale," said Gabe Euratte, who has known Griffin since both were 8 years old. "Dale had that smile and those big blue eyes. It was a smile that was contagious.
"He was just a different cat."
Wednesday's somber procession resonated with Loretta Carson, who said she took her 10-year-old daughter Kiara to watch so she could learn the significance of Griffin's death.
"Regardless of whether you agree with the war, you should always respect the soldiers for what they do for us," Carson said.
The procession stopped outside a Veterans of Foreign Wars post, where at 11:11 a.m. a small ceremony was held to honor Griffin and other veterans. Members of the Indiana Patriot Guard motorcycle group stood nearby holding American flags.
"Veterans Day comes once a year," Terre Haute Mayor Duke Bennett said. "But we need to do this every single day and thank those who serve us and stand up for us."