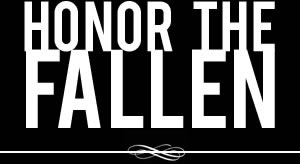 Honoring those who fought and died in Operation Enduring Freedom, Operation Iraqi Freedom and Operation New Dawn
Search Our Database
Army Sgt. Damien T. Ficek
Died December 30, 2004 Serving During Operation Iraqi Freedom
---
26, of Pullman, Wash.; assigned to the 1st Battalion, 161st Infantry Regiment, Washington Army National Guard, Spokane, Wash.; killed Dec. 30 when his patrol was attacked by enemy forces using small-arms fire in Baghdad.
---
Soldier with Oregon, Washington ties killed in Baghdad
Associated Press
PORTLAND, Ore. — Sgt. Damien Ficek, an Oregon native and former Washington State University student, was killed while on foot patrol in Baghdad two days before he was to turn 27, the family of the Washington National Guardsman confirms.
A resident of Pullman, Wash., Ficek was killed Dec. 30. He had spent more than a year in Iraq.
"I praise and honor Damien for answering the call of duty, and I salute him for making the ultimate sacrifice in defending our security, our freedoms and our way of life," Washington Gov. Gary Locke said Monday. "I know how much he will be missed and my heart goes out to his wife and family."
Ficek was a student at WSU until withdrawing from classes during fall 2003 when his National Guard unit was activated.
"He was an active member of our community and an excellent student," said WSU President V. Lane Rawlins. "Our deepest sympathy goes to his wife and family and he will be missed."
Ficek's name will be added to the veterans memorial on the WSU campus, Rawlins said. A memorial service is planned on the Pullman campus later this month.
Ficek arrived at WSU for fall semester 2002. He was enrolled in the athletic training education program offered through the College of Education.
Ficek was an infantryman assigned to the Army National Guard's 1st Battalion, 161st Infantry Regiment. A U.S. Department of Defense news release said he died when his patrol was attacked by enemy forces using small-arms fire.
Ficek is survived by his wife Kyla; parents Donna and Danny Vian, of the Portland, Ore., area and Dean and Suzanne Dibble of the Vancouver, Wash., area; and two brothers, Dustin and John.
Brian Lynott, a friend of Ficek's since middle school, said both of them signed up for military service after graduating from Beaverton, Ore., High School in 1996.
Ficek served with the 2nd Ranger Battalion at Fort Lewis, Wash., until June 2000. In July 2002, he enlisted in the Washington Army National Guard.
In a Dec. 16 e-mail to Lynott, Ficek said he was looking forward to returning home — perhaps as soon as March — and starting a family. But with the Iraqi national election coming up, Ficek said, his tour probably would be extended, Lynott told The Oregonian newspaper.
Concerned that Ficek might not have adequate body armor, Lynott said he and others offered to send him the best protection available.
"We made it clear to him from Day 1 we'd get him whatever he needed," he said.
Ficek deserved nothing less, say those who knew him.
"The world has lost a very, very promising person in Damien Ficek," said his aunt, Joani Dufourd, 55, of Bend, Ore. "He was the most incredible man. I don't know how to tell you that any better.
"He was a giver," she said. "He was not so much focused on his own destiny but on how he could affect people around him."
Ficek liked physical action, his friends said. He was on his high school football team and wrestling squad and rode BMX bikes for fun.
And Ficek grew into a smart, dependable soldier.
"They put him in contact with the enemy because he knew what to do," Lynott said.