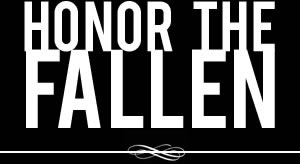 Honoring those who fought and died in Operation Enduring Freedom, Operation Iraqi Freedom and Operation New Dawn
Search Our Database
Army Sgt. David L. Rice
Died April 26, 2005 Serving During Operation Iraqi Freedom
---
22, of Sioux City, Iowa; assigned to the 1st Battalion, 5th Field Artillery Regiment, 1st Infantry Division, Fort Riley, Kan.; died April 26 in Balad, Iraq, of injuries sustained in Muqdadiyah, Iraq, when his Humvee rolled over.
---
Sioux City soldier killed in Iraq
By Mike Wilson
Associated Press
DES MOINES, Iowa — An Iowa soldier serving his second tour in Iraq was killed when a rocket-propelled grenade struck his vehicle, family members said Tuesday.
Sgt. David Rice, 22, of Sioux City, was killed Monday, northeast of Baghdad, said his mother, Laurinda Finken. He was a fire support specialist with the Army, based out of Fort Riley, Kan., his mother said.
Rice, a 2001 graduate of Sioux City East High School, is the 29th Iowa soldier to be killed in Iraq and Afghanistan.
Finken said she learned of her son's death Tuesday morning when two military officials came to her workplace.
"My boss came and got me and took me into the office and they told me," Finken said. "Today's been a pretty big blur."
It was her son's second tour in Iraq, said Finken, who last saw Rice before he was deployed in January.
She said she thought of her son every day but became more concerned for his safety when he was deployed for a second tour in Iraq.
"When he told me he was going back for a second time I had some thoughts about what if something happened to him ..." she said, her voice trailing off.
His vehicle rolled over after it was attacked, she said.
"We don't know if the rocket-propelled grenade killed him or if he died when his vehicle rolled over," Finken said.
Rice enlisted before he graduated from high school and went to basic training in June of that year, his mother said.
He was scheduled to return home on leave May 12. He was to have gotten out of the Army in June but had his tour extended, Finken said.