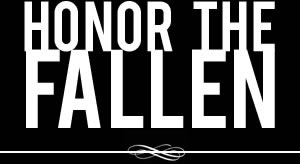 Honoring those who fought and died in Operation Enduring Freedom, Operation Iraqi Freedom and Operation New Dawn
Search Our Database
Army Sgt. David W. Johnson
Died September 25, 2004 Serving During Operation Iraqi Freedom
---
37, of Portland, Ore.; assigned to the 2nd Battalion, 162nd Infantry Regiment, Oregon Army National Guard, Cottage Grove, Ore.; killed Sept. 25 when an improvised explosive device detonated near his convoy vehicle in Baghdad.
---
Oregon guardsman killed in roadside explosion
Associated Press
PORTLAND, Ore. — A soldier from the Portland area was killed in a roadside explosion in Iraq, said Maj. Arnold Strong of the Oregon Army National Guard.
Sgt. David Wayne Johnson, 37, of Sandy, died Sept. 25 northwest of Baghdad. He was a gunner on a Humvee, the last in a convoy, Strong said.
Two other guardsmen suffered minor injuries in the explosion and returned to duty, Strong said.
Johnson, who was posthumously promoted from specialist, joined the Guard following the Sept. 11, 2001, terrorist attacks. Strong said Johnson was an amateur motorcycle racer who, before enlisting, had orange dreadlocks flowing down his back.
Johnson was initially a cook in the Guard, but retrained as a gunner. He was a volunteer with the 2nd Battalion, 218th Artillery assigned to the headquarters company of the 2nd Battalion, 162nd Infantry.
"This was a dyed-orange dreadlocked racer who suddenly said, 'This is something I have to do,'" Strong said. "His age was kind of late for an enlistment."
Strong said Johnson kept his interest in motor sports while in the Guard, racing during recruiting trips at the Portland International Raceway.
Johnson's family declined interview requests late Sept. 26.
Johnson, who was scheduled to return home next spring, was the third Oregon National Guard soldier to die in two weeks and the eighth in less than four months. He was the oldest of those killed.
Staff Sgt. David Weisenburg, 26, of Portland, and Spc. Benjamin Isenberg, 27, of Sheridan, were killed Sept. 13 while on a daily patrol mission near Taji, Iraq. Insurgents detonated a bomb and then attacked the patrol with small arms fire.
Roughly 750 members of the Oregon National Guard are stationed in Iraq. The number will increase to about 1,400 in two months, Strong said.
Oregon Gov. Ted Kulongoski asked that all flags at public institutions be flown at half-staff on Tuesday in memory of Johnson.
"I extend my heartfelt condolences to his family and wish them strength in this time of great loss," the governor said in a statement.