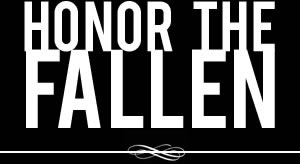 Honoring those who fought and died in Operation Enduring Freedom, Operation Iraqi Freedom and Operation New Dawn
Search Our Database
Army Sgt. Dayne D. Dhanoolal
Died March 31, 2008 Serving During Operation Iraqi Freedom
---
26, of Brooklyn, N.Y.; assigned to the 2nd Battalion, 69th Armor Regiment, 3rd Brigade Combat Team, 3rd Infantry Division, Fort Benning, Ga.; died March 31 in Baghdad from wounds sustained when an improvised explosive device detonated near his vehicle.
---
Army Sgt. Dayne D. Dhanoolal remembered
The Associated Press
On the day Dayne D. Dhanoolal died, his wife, Kynesha, checked her e-mail and read the last message he would ever send.
"He told me, 'Kynesha, I'm OK, I've just been real busy.' He said, 'I love you.' It was the last thing he said. Then three hours later, he died," she said.
Dhanoolal, 26, of New York City, was killed March 31 in Baghdad by a roadside bomb. He was assigned to Fort Benning.
"He was the type of person that left a happy memory wherever he went. No matter the situation he always tried to make the best of it," said his sister, Darlene Dhanoolal. "We will forever remember his gigantic grin."
Dhanoolal emigrated from Trinidad with his family when he was 15 and settled in Brooklyn, where he played soccer and enjoyed his Xbox.
"He was the greatest person I ever met," said his wife. "To know him was to love him. He didn't have an enemy in the world. He was simply the light of my life."
Kynesha Dhanoolal said she and her husband spoke all the time about having children. Now she hopes to conceive his child through artificial insemination.
"Having kids is all we talked about," Dhanoolal said.