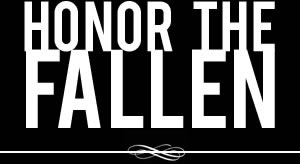 Honoring those who fought and died in Operation Enduring Freedom, Operation Iraqi Freedom and Operation New Dawn
Search Our Database
Army Sgt. DeForest L. Talbert
Died July 27, 2004 Serving During Operation Iraqi Freedom
---
24, of Charleston, W.Va.; assigned to the 1st Battalion, 150th Armor Regiment, West Virginia Army National Guard, Beckley, W.Va.; killed July 27 when an improvised explosive device detonated near his vehicle in Baladruc, Iraq.
---
W. Va. soldier killed in Iraq
Associated Press
CHARLESTON, W.Va. — An Army National Guard member from Charleston was killed in Iraq when an improvised explosive device detonated near his vehicle.
Sgt. DeForest L. Talbert, 24, died Tuesday following the incident in Baladruc, Iraq, the Department of Defense announced Thursday.
He was assigned to the Dunbar unit of the 1st Battalion,150th Armored Regiment, based in Beckley.
West Virginia National Guard officials told The Charleston Gazette that three other members of the state National Guard unit were injured in the explosion, and two of them were hospitalized. Their names and further details were not immediately available.
A call to a West Virginia National Guard spokesman by The Associated Press was not immediately returned Thursday.
Talbert, a native of Alexandria, Va., moved to West Virginia to attend West Virginia State Institute in 2000. Although he was a star running back in high school, he did not play at West Virginia State.
Talbert was one of 450 members of the 150th Regiment called to active duty last October. The unit has armories in Alloy, Dunbar, Welch, Williamson, Beckley and Bluefield. The deployment was expected to last up to 18 months.
Since few tanks are needed in Iraq, the soldiers left West Virginia expecting to be retrained as infantrymen.
Talbert was scheduled to come home on Aug. 13, WSAZ-TV reported.