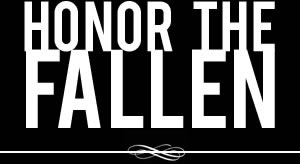 Honoring those who fought and died in Operation Enduring Freedom, Operation Iraqi Freedom and Operation New Dawn
Search Our Database
Army Sgt. Derrick J. Lutters
Died May 1, 2005 Serving During Operation Iraqi Freedom
---
24, of Burlington, Colo.; assigned to the 891st Engineer Battalion, Kansas Army National Guard, Pittsburg, Kan.; killed May 1 when a vehicle-borne improvised explosive device detonated while his unit was inspecting a bridge for enemy tampering along a supply route in Iraq.
---
Father remembers fallen son as a peacemaker
By John Milburn
Associated Press
TOPEKA, Kan. — As a high school wrestler, Derrick Joseph Lutters once faced a mentally retarded opponent.
He could have pinned the boy easily and won. Instead, he let his opponent win.
That incident was recalled Tuesday by Lutters' father, who was mourning the death of his son, a Kansas Army National Guard specialist who died in Iraq on Sunday. [He has promoted posthumously — Military Times Ed.]
Gov. Kathleen Sebelius said the 24-year-old's death reminded Kansans of the sacrifices made by soldiers and their families. It also brought home a political irony, coming the same day legislators cut in half a benefit for the families of Guard members who die in combat and limiting it for two soldiers killed earlier this year.
But for Chuck Lutters of Goodland, the soldier's father, the story is about a young man who wanted to be a peacemaker and saw his deployment to Iraq as a way to fulfill that role.
"That's just the way he was. That's one of the reasons that he went to Iraq. He volunteered to go," Chuck Lutters said from his western Kansas home.
Derrick Lutters was killed when the vehicle in which he was riding was attacked by a suicide bomber south of Baghdad.
He moved to Burlington, Colo., after graduating from Goodland High School in 1999.
Lutters was the third Kansas National Guard member to die in Iraq. He was a member of Detachment 1 of the Guard's 170th Maintenance Company, but he was assigned to the 891st Engineer Battalion.
Derrick Lutters' death came the same day legislators approved a budget bill containing $125,000 each for Wisdom's and Clary's families. However, some senators were upset because they originally supported a proposal to provide $250,000 to the families of all Guard members killed in combat.
More than 600 soldiers are deployed with the 891st for a one-year mission in Iraq.
"The death of any soldier is a sad loss, but especially when he's one of your own," said Maj. Gen. Tod Bunting, adjutant general of the Kansas National Guard.
Derrick Lutters joined the Kansas Guard in 1998, following his brother and sister into the military.
Chuck Lutters said he talked with his son Saturday and could tell the war was taking its toll.
"The last few times, you could just hear the uncertainty in his voice. This is not as good as he thought as it would be," he said.
Still, the memory of the wrestling match sticks in the father's mind.
"He let the boy take him down, and when he did he patted him on the back to say 'good job,"' Chuck Lutters said. "He got a standing ovation from the crowd and the coaches shook his hand."
Goodland wrestling coach Randy Bahe added: "He knew he wasn't going to prove anything by tearing this kid up on the wrestling mat."
The news of Derrick Lutters' death hit the high school and the community hard, said principal Harvey Swager.
"It brings the Iraq war to our home port," Swager said. "Now it's on our front porch. The funeral will be a very sad day for our community. They know he gave his life for something that he believed in."
Lutters was single and worked as a corrections officer in Burlington, about 15 miles west of the Kansas-Colorado border.