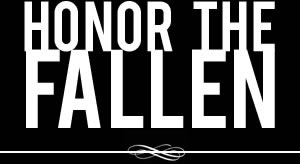 Honoring those who fought and died in Operation Enduring Freedom, Operation Iraqi Freedom and Operation New Dawn
Search Our Database
Army Sgt. Donald R. Edgerton
Died July 10, 2010 Serving During Operation Enduring Freedom
---
33, of Murphy, N.C.; assigned to the 1st Squadron, 71st Cavalry Regiment, 1st Brigade Combat Team, 10th Mountain Division (Light Infantry), Fort Drum, N.Y.; died July 10 near Charadarre, Afghanistan, of injuries sustained when insurgents attacked his unit using an improvised explosive device. Also killed was Jesse W. Ainsworth.
---
Soldier was inspired to serve by 9/11 attacks
The Associated Press
Don Edgerton didn't understand why his son, at age 30, wanted to join the military.
When the father asked why, Sgt. Rocky Edgerton's answer was simple: "Dad, I can't stand letting other people pay my bill."
Don Edgerton said his son was moved to join by the Sept. 11 terror attacks. Several of Rocky's fellow troops were at least 10 years younger than him, but the soldier looked after them. And they looked up to him.
"He cared more for his people than he cared for himself," Don Edgerton said.
Rocky Edgerton, 33, of Murphy, N.C., was killed July 10 near Charadarre, Afghanistan, when insurgents attacked his unit. He was assigned to Fort Drum.
Edgerton grew up in Springfield, Ill., and was on the football and track teams at Riverton High School. He graduated in 1995.
"He was all about football when he was here," said Bill Lamkey, who was the school's athletic director when Edgerton attended Riverton. "He was one of the leaders on the football team."
The soldier attended Illinois College for a time, then went to work for his father's company in North Carolina before joining the military.
Edgerton also is survived by his wife, Deanna; daughter, Jordyn; mother; and two brothers.