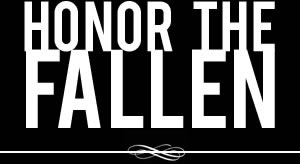 Honoring those who fought and died in Operation Enduring Freedom, Operation Iraqi Freedom and Operation New Dawn
Search Our Database
Army Sgt. Edmund W. McDonald
Died March 29, 2007 Serving During Operation Enduring Freedom
---
25, of Casco, Maine; died March 29 in North Kabul, Afghanistan, of injuries suffered during a non-combat-related vehicle accident in North Kabul March 28. Also killed was Spc. Agustin Gutierrez.
---
Soldier from Maine dies in crash in Afghanistan
The Associated Press
AUGUSTA, Maine — Army Sgt. Edmund Wayne McDonald, who was from Casco, was killed this week in a crash while he was riding in a military convoy in Afghanistan, Gov. John Baldacci said March 30.
McDonald, 25, was a member of the 82nd Airborne Division. He died March 28 in what officials said was a nonhostile accident.
Baldacci sent his condolences to McDonald's relatives, saying, "The entire state mourns with you and stands beside you during this difficult time." The four members of Maine's congressional delegation also expressed their sympathies to McDonald's family.
Flags will be ordered flown at half-staff on the day of McDonald's funeral. Arrangements were pending.
McDonald's mother and sister told WCSH-TV that they were told his vehicle was traveling with a military convoy when the accident happened. They learned of McDonald's death March 29.
McDonald had been in the military for four years and had two tours of Iraq. This was his first tour of Afghanistan, his family said.
Family members described McDonald as a free spirit who played several musical instruments, loved to cook, acted in plays and made a big impact on everyone who knew him.
"He was strong, a tender heart, loving, caring. He was a wonderful son and brother and uncle. He worshipped his little nephew, couldn't wait to see his nephew," McDonald's mother, Kathy, told WCSH.
McDonald grew up in Casco and attended Lake Region High School. He married Melissa Knight three years ago and the two had recently bought a house.
His sister, Chris Cronin, said March 30 that the news still had not sunk in, saying she sent him an e-mail earlier this week and keeps checking to see if he will respond.