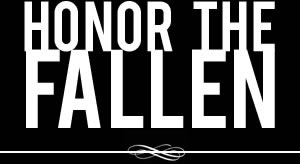 Honoring those who fought and died in Operation Enduring Freedom, Operation Iraqi Freedom and Operation New Dawn
Search Our Database
Army Sgt. Edward W. Koehler
Died July 18, 2011 Serving During Operation Enduring Freedom
---
47, of Lebanon, Pa., died July 18 in Ghazni province, Afghanistan, of wounds suffered when enemy forces attacked his convoy with an improvised explosive device. He was assigned to 131st Transportation Company, 213th Area Support Group, Pennsylvania National Guard, Williamstown, Pa. Also killed were Army Staff Sgt. Kenneth R. VanGiesen and Army Sgt. Brian K. Mowery.


---

Former Marine among 3 guardsmen killed in blast

The Associated Press

HARRISBURG, Pa. — Three Pennsylvania guardsmen were killed and five others wounded earlier this week by a roadside bomb that struck their convoy in Afghanistan, military officials said Wednesday.

The Pennsylvania National Guard identified the slain soldiers as Sgt. Edward Koehler, 47, of Lebanon, Sgt. Brian Mowery, 49, of Halifax, and Staff Sgt. Kenneth VanGiesen, 30, of Kane. All three will be posthumously awarded the Purple Heart.

Koehler and Mowery previously served in the Marine Corps.

"This tragic incident is a stark reminder of the dangers our troops face on a daily basis for the cause of freedom," Gov. Tom Corbett said in a statement. "We owe them our respect, our support and our gratitude."

All three men were riding in the same vehicle when the improvised explosive device detonated near Bagram, officials said. The other soldiers wounded did not sustain life-threatening injuries. The deaths bring the total number of Pennsylvania National Guard members killed in the wars in Iraq and Afghanistan to 39, according to the Guard.

"The impact of the tragic loss of our three soldiers is felt throughout the entire Pennsylvania National Guard," Pennsylvania's adjutant general, Maj. Gen. Wesley Craig, said in a statement. "We will honor their service by caring for their families left behind, and by increasing our determination to accomplish the mission they set out to do."

Koehler served in the Corps from 1982-88 and joined the National Guard in 1997, military officials said. Koehler was a bugler during his time in the Marines and took pride in playing "Taps" at funerals for fallen service members, Craig said.

"Unfortunately it is now our solemn duty to play 'Taps' for him," Craig said.

In a 2005 interview with The Kane Republican, VanGiesen said he was proud to join the National Guard, like his father before him.

"If I had it to do over again, I still would do it," he told the newspaper.

VanGiesen was living in Erie, where he was working with the National Guard, the newspaper reported. He had been deployed to Iraq twice and was assigned to the 131st Transportation Company, 213th Area Support Group for this mission because of his mechanical skills.

According to the Guard, VanGiesen was on his fourth active-duty tour, having previously served in Germany from 2002 to 2003, in Iraq from 2005 to 2006 with the 2nd Infantry Brigade Combat Team and 2009 with the 56th Stryker Brigade Combat Team.

"Kenneth VanGiesen was an enthusiastic soldier who never shied away from the call to duty," Craig said. "During his 12 years in the National Guard, VanGiesen served more than four total years on active duty. His selfless dedication to serving our country will be sorely missed."

Mowery, whose family released a statement requesting privacy, was previously a member of the Marine Corps Reserves from 1979-85, then joined the National Guard in 2000. He previously served in Kosovo.

"Brian Mowery exemplified what it means to be a noncommissioned officer and served as an example to the younger soldiers around him," Craig said. "He demonstrated leadership potential far above his rank and never hesitated to assume responsibility, no matter how big the challenge."

Koehler's family released a statement thanking well-wishers for their support.

"Continue to pray for all of our troops and their safety," the statement said. "Their daily sacrifices must not go unnoticed."


---

Funeral scheduled for Georgia soldier

The Associated Press

RINGGOLD, Ga. — Friends and family are gathering to pay respects to a 47-year-old soldier who was killed last week in Afghanistan.

Sergeant Edward Koehler and two other members of his convoy were killed by a roadside bomb in Afghanistan.

WRCB-TV reports Koehler is from Lebanon, Pa., but lived with his family in Ringgold, Ga.

His body was returned home Thursday. A 30-car procession carried the body from the airport to Heritage Funeral Home.

A visitation was held Thursday and Friday and his funeral is set to begin Saturday at the Anderson Memorial Gardens.