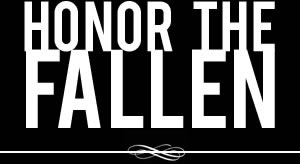 Honoring those who fought and died in Operation Enduring Freedom, Operation Iraqi Freedom and Operation New Dawn
Search Our Database
Army Sgt. Ernest G. Bucklew
Died November 2, 2003 Serving During Operation Iraqi Freedom
---
33, of Enon Valley, Pa.; assigned to Support Squadron, 3rd Armored Cavalry Regiment, Fort Carson, Colo.; killed Nov. 2 in an attack on a CH-47 Chinook helicopter near Fallujah, Iraq.
---
Family wants soldier to have double funeral with mother
Associated Press
DARLINGTON, Pa. — The family of an Army sergeant killed in a missile attack on a helicopter in Iraq is hoping to have his remains returned to Beaver County to allow for a double funeral for the soldier and his mother.
Sgt. Ernest Bucklew, 33, was leaving Iraq on the first stage of his trip home for his mother's funeral when his helicopter was shot down Nov. 2 near Fallujah, Iraq. Mary Ellen Bucklew, 57, of Darlington Township, died Friday of an aneurysm as she drove home from work.
"This is the way I feel it should be, the way they'd want it," Donald Bucklew said of the joint funeral he wishes to arrange for his wife and son. "It is my goal that he be with his mother."
"It's a very unique situation," said attorney William Braslawsce, a friend who is acting as the family's spokesman. "Obviously there were other soldiers on the helicopter that got killed. We can't forget those guys."
The Pentagon said Tuesday that it can confirm only 15 deaths aboard the CH-47 Chinook. Previously, 16 soldiers had been reported killed.
Campbell's Funeral Home in Chippewa is handling the arrangements for the Bucklews. No funeral date has been set because of uncertainty about how soon Ernest Bucklew's remains will return to Beaver County.
Funeral director Randy Wheeler said he may file a request with the Pennsylvania Department of Health for permission to delay Mary Ellen Bucklew's funeral. State law requires burial or cremation within 10 days of death, except in unusual circumstances, he said.
The family has been told at various times that it could take five to 10 days for Ernest Bucklew's remains to be returned, but they are hoping to schedule a funeral no later than Saturday.
Officials with the new mortuary at Dover Air Force Base in Delaware said said they could not comment on the status of Bucklew's remains.
---
Soldier en route to mother's funeral killed in Chinook crash
COLORADO SPRINGS, Colo. — Sgt. Ernest Bucklew's uncle has no explanation for the soldier's death in the crash of a helicopter in Iraq.
The 33-year-old soldier based at Fort Carson near Colorado Springs was on his way home for his mother's funeral when he was killed.
"They say there's a reason for everything, but I just can't find a reason for this," Bucklew's uncle, Jack Smith of Point Marion, Pa., said.
The family had a longtime friend and attorney, William Braslawsce, read a prepared statement to the media about Bucklew.
Bucklew, who went by Ernie, was born July 28, 1970, in Pennsylvania to Donald and Mary Ellen Bucklew. He grew up in West Virginia and Pennsylvania and after high school joined the Army. He re-enlisted in 1999 with the goal of making the Army his career.
He was sent to Iraq in March with the 3rd Armored Cavalry Regiment, where he handled ordnance.
In his last e-mail to his uncle, Bucklew wrote: "This is a letter from hell."
He leaves his wife, Barbara, and sons Joshua, 9; and Justin, 4.
— Associated Press