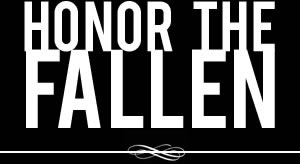 Honoring those who fought and died in Operation Enduring Freedom, Operation Iraqi Freedom and Operation New Dawn
Search Our Database
Army Sgt. Floyd G. Knighten Jr.
Died August 9, 2003 Serving During Operation Iraqi Freedom
---
55, of Olla, La.; assigned to the 1087th Transportation Support Company, Army National Guard, Fort Polk, La.; died Aug. 9 from a non-combat-related cause while in a convoy from Camp Bilad to Camp Pennsylvania in Iraq.
---
Olla, La., soldier latest non-combat casualty in Iraq
Associated Press
ALEXANDRIA, La. — An Olla soldier who was serving in Iraq in the same company with his son has become the latest non-combat casualty.
The Defense Department said Floyd G. Knighten Jr., 55, likely died of heat-related causes Aug. 9 while he was traveling with a convey from Camp Bilad to Camp Pennsylvania, according to Maj. Ron Elliott, Fort Polk media relations officer. Knighten was based at Fort Polk.
Temperatures in Iraq have topped 120 degrees recently.
Knighten's son, Spc. Floyd G. Knighten III, deployed with the Louisiana Army National Guard's 1087th Transportation Company in the spring, joining his father on active duty in the Middle East. Both father and son served in the same company. In Iraq, Sgt. Knighten repaired the trucks; his son drove them.
Family members described Sgt. Knighten as friendly, but quiet. He was a man who liked people, fishing and cooking.
He served in the military his entire adult life, first with the Navy and then with the National Guard, said his niece, Carma Polk Hardy of Olla.
Knighten Jr. joined the Navy after graduating from Sicily Island High School in 1969.
He had fallen behind in school while his parents moved around, so he actually graduated from high school with his niece, who is a few years younger.
"I never called him uncle in my life," Polk said.
Knighten Jr. served in the Navy until 1973 and then joined the National Guard. In 1984, he became a full-time employee with the National Guard's Jena unit.
He deployed for the Gulf War in November 1989 and served there until May 1990.
When his company deployed again in April, most of 1087th flew out of England Airpark, but Sgt. Knighten left first, traveling by ship with the equipment.
"He was really looking forward to that because he was in the Navy originally," Hardy recalled on Monday.
Knighten Jr. was born May 6, 1948, in Trout. He married Lisa Soledad in 1971 in the Philippines and also moved to Olla that year.
Their son was born Aug. 22, 1982, in Alexandria.