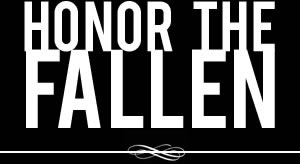 Honoring those who fought and died in Operation Enduring Freedom, Operation Iraqi Freedom and Operation New Dawn
Search Our Database
Army Sgt. Frank T. Carvill
Died June 4, 2004 Serving During Operation Iraqi Freedom
---
51, of Carlstadt, N.J.; assigned to the 3rd Battalion, 112th Field Artillery, Lawrenceville, N.J.; killed June 4 when his convoy was attacked by improvised explosive devices and rocket-propelled grenades in Baghdad.
---
Sister remembers brother killed in Iraq
Associated Press
When Frank T. Carvill told his sister he had been called up to go to Iraq, she was stunned.
"Gee, Frank, are you going to be part of the AARP battalion?" she teased, referring to the retirees lobbying group.
At 51, Carvill, an Army sergeant with the New Jersey National Guard, was among the oldest soldiers to die in Iraq. He was killed last June in an ambush outside Baghdad that also claimed the lives of four other Guard members from New Jersey and Oregon.
Carvill had escaped both terrorist attacks at the World Trade Center, where he worked as a paralegal. In 1993, he helped a co-worker down 54 floors to safety. On Sept. 11, 2001, he left the north tower moments before one of the hijacked planes plowed into the building.
Carvill was a voracious reader who loved politics, an outdoorsman who enjoyed kayaking, a trusted friend who had the same buddies for 30 years.
He was a devoted big brother to Peggy Liguori, who still remembers how as kids, he took her to see "Blue Hawaii" and "Born Free" at the movies. He was the longtime pal to Rick Rancitelli who admired Carvill's "million-dollar vocabulary" and his writing and public speaking skills.
Carvill joined the Guard two decades ago out of a sense of patriotism and never regretted it, though he believed the war in Iraq was a political mistake, Rancitelli says.
Rancitelli sent his friend copies of The New Yorker, military history books and Grateful Dead music. He also e-mailed him photos of a lake house he recently bought — a perfect spot to decompress when Carvill returned.
"Just get home, everything else will be gravy," he wrote Carvill.
But on the day he was supposed to head home on leave, he gave up his seat on the plane to another soldier who had a family emergency, according to his sister.
"My brother's biggest downfall was never being able to say no," Liguori says. "He was always willing to help."
He was killed, she says, that day he gave up his seat.
In May, Carvill sent friends an e-mail, saying he was trying to make the best of the situation but was looking forward to joining them for dinner back home.
He also offered some reflections about the war that turned out to be prophetic.
"Our occupation is not intended to be forever," he wrote. "I don't know how we can get out in the short run. We as a nation are going to have absorb huge costs, both in money and in lives, for several more years. ... "
One month later, he was dead.