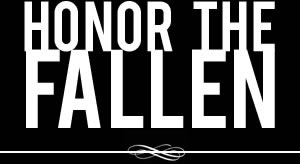 Honoring those who fought and died in Operation Enduring Freedom, Operation Iraqi Freedom and Operation New Dawn
Search Our Database
Army Sgt. Giann Joya Mendoza
Died June 28, 2007 Serving During Operation Iraqi Freedom
---
27, of North Hollywood, Calif.; assigned to the 2nd Battalion, 12th Infantry Regiment, 2nd Brigade Combat Team, 2nd Infantry Division, Fort Carson, Colo.; died June 28 of wounds sustained when his unit was attacked in Baghdad by insurgents using improvised explosive devices. Also killed were Sgt. Shin W. Kim, Sgt. Michael J. Martinez, Spc. Dustin L. Workman II and Pfc. Cory F. Hiltz.
---
North Hollywood soldier killed in Baghdad attack
The Associated Press
LOS ANGELES — Born on the Fourth of July, drawn to order and detail, devoted wholeheartedly to his mission and his fellow soldiers, Giann Carlo Joya-Mendoza was the consummate Army soldier.
Even after finishing his tour of duty in Germany and South Korea and finding an accounting job at a trendy Sunset Strip hotel, Joya-Mendoza was hungry to return to serve his country in Iraq. He re-enlisted in June 2006.
"He wasn't happy at the hotel, which would seem to be a nice place to work," said his stepfather Orlando Useda.
On June 28, during his second tour of duty in Iraq, Joya-Mendoza, 27, was one of five soldiers killed in a Baghdad attack.
He immigrated to the U.S. from Honduras as a teenager and after attending high school in Van Nuys and then back in Honduras, he enrolled in the Army in 1999 and applied for U.S. citizenship.
As a soldier, Joya-Mendoza would spend hours sharpening the creases of his uniform, shining his boots and polishing his rifle, relatives said. His affinity for detail was a logical offshoot, they said, of his obsessive childhood collections, which included baseball cards, stamps, coins, miniature soldiers and dollar bills arranged by serial numbers.
Joya-Mendoza also expressed a deep love for the U.S. and was granted posthumous citizenship.
"I'm against the war," said his cousin Markus Castro of San Antonio. "But he told me that he just had to get back over there to liberate the people of Iraq."
Useda and his wife, Maria I. Mendoza, last heard from Joya-Mendoza on Mother's Day.
Their son was typically mum on what he was doing in Iraq but reassuring that he was safe.
"When we'd ask, 'Giann, how come you never call or write home?' he'd say, 'I'm out on patrol,' " his stepfather said. " 'When I get back, I'm really tired and have to sleep. Don't worry. I'm fine.' "