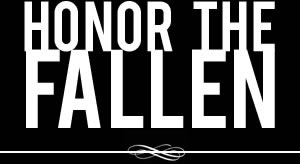 Honoring those who fought and died in Operation Enduring Freedom, Operation Iraqi Freedom and Operation New Dawn
Search Our Database
Army Sgt. Glenn R. Allison
Died December 18, 2003 Serving During Operation Iraqi Freedom
---
24, of Pittsfield, Mass.; assigned to 2nd Battalion, 14th Infantry Regiment, 2nd Brigade, 10th Mountain Division, based in Fort Drum, N.Y.; died Dec. 18 during physical training in Baghdad.
---
Soldier who served in Iraq buried in Pittsfield
Associated Press
PITTSFIELD, Mass. — A 24-year-old soldier who died in Iraq was remembered at a service as a family man and a role model.
Sgt. Glenn Richard Allison, who died Dec. 18 while undergoing physical training, was buried Dec. 27 with full military honors at Pittsfield Cemetery.
He "held high the flag for all of us, even in Baghdad, Iraq," the Rev. Charles E. Pratt Jr. said at the service at Dery Funeral Home.
Pratt described Allison as "Pittsfield's own Time magazine 'Person of the Year,"' referring to the magazine's choice of the American soldier for the annual recognition.
"He was a family man, a good father, a wonderful brother, a product of our own Pittsfield West Side neighborhood," said Pratt, the pastor of Victory Temple Church of God.
Pratt said Allison's rank of sergeant was "testimony in itself that he was a leader and role model for men. We need leaders and role models in this world today."
After the service, the flag-draped casket was borne out of the funeral home by soldiers from Allison's own 10th Mountain Division, The Berkshire Eagle reported.
At the burial site, Allison's mother, Vanessa Allison of Pittsfield, his father, Kenneth Beatty of Greensboro, N.C., his sister and his 7-year-old daughter, sat in the front row of seats. His daughter held a teddy bear with a red Santa Claus hat.
A rifle squad fired three volleys and a lone bugler played taps. The flag from the casket was presented to Allison's mother. Flags were also presented to his father and daughter. Mourners at the close of the ceremony placed roses on the silver casket.
---
Massachusetts man dies in Iraq
BOSTON — Army Sgt. Glenn R. Allison didn't have much time to spend with his family between returning from a tour of duty in Korea in September and leaving for Iraq in early December.
But he did have enough time to give away his sister at her wedding on the day after Thanksgiving, a memory that is now all the more precious.
Allison, 24, of Pittsfield, about 130 miles west of Boston, died in Baghdad during a physical training exercise on Thursday, less than a week after arriving in Iraq, his sister said.
"He is my only brother, and our mother raised us alone, so he gave me away at my wedding," said Jon's Allison-Cardoso. "We'll always have that."
The Army did not provide a cause of death for Allison, but his sister said the family was told it was heart failure. He had no history of heart problems, she said. In addition to his sister, he leaves behind his mother, Vanessa, and a 7-year-old daughter.
Allison, an infantryman, was assigned to the 10th Mountain Division based at Fort Drum, N.Y., according to the Pentagon.
"It was a big shock," Allison-Cardoso said. "He had been in Iraq less than a week. I talked to him just before he left. He was letting me borrow his car while he was there, and when I went out to pick it up, he was so proud, showing me his desert fatigues. He was just so proud of what he was doing. We were all worried, just because he's my only brother, but he accepted it as his job."
Allison was a lifelong Pittsfield resident and a 1987 graduate of Pittsfield High School. He joined the Army at age 17 straight out of high school.
"He had a daughter and he wanted to make sure he had a way to support her," his sister said. "So he joined the Army where he could learn a trade."
Allison played football in high school, enjoyed rap music and playing video games, his sister said. He also loved the travel opportunities the Army provided him, and he loved meeting new people in the Army.
"He made sergeant in May, and he was really proud of that," Allison-Cardoso said. "He was proud of having people to look after, proud of being in charge of other people."
— Associated Press