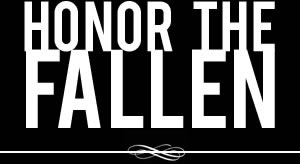 Honoring those who fought and died in Operation Enduring Freedom, Operation Iraqi Freedom and Operation New Dawn
Search Our Database
Army Sgt. Greg N. Riewer
Died March 23, 2007 Serving During Operation Iraqi Freedom
---
30, of Frazee, Minn.; assigned to the 2nd Combined Arms Battalion, 136th Infantry, 1st Brigade Combat Team, 34th Infantry Division, Bemidji, Minn.; died March 23 in Habbaniyah, Iraq, of wounds sustained when an improvised explosive devise detonated near his Humvee during combat operations.
---
Minnesota National Guard soldier killed in Iraq
By Steve Karnowski
The Associated Press
MINNEAPOLIS — A Minnesota National Guard soldier was killed in Iraq, the Defense Department announced March 24.
Sgt. Greg N. Riewer, 28, of Frazee, was killed while on patrol March 23 in Fallujah with soldiers from the Bemidji-based Company A, 2nd Battalion, 136th Infantry, when his vehicle was struck by a roadside bomb, the Guard said.
Three other Minnesota National Guard soldiers were injured in the attack. Their names and conditions were not released.
"The loss of Sgt. Riewer is a tragedy," Maj. Gen. Larry Shellito, the adjutant general of Minnesota, said in a statement. "He was proudly serving his state and nation in a combat zone when he was taken from us.
"It is with a heavy heart that I once again ask the citizens of Minnesota to remember this soldier and his family in their prayers," Shellito added.
Riewer was a 1997 graduate of Frazee High School and was one of 13 children, including a brother who is serving in the same company, said Maj. Patricia Baker, a Guard spokeswoman.
The sergeant had served previously in Bosnia and both he and his brother, Staff Sgt. Andrew Riewer, were sent to Iraq together last year, Baker said.
Greg Riewer was an avid hunter, according to his family.
"We always got a kick out of him when he would return to deer camp with his buck but not say anything about it until I asked hours later," his father, Richard Riewer, of Frazee, said in a statement released by the Guard. "I will miss the sight of him returning at the end of the day in his blaze orange, oversized coveralls."
Greg Riewer was very quiet but had a big heart, and he and his brother were best friends, their father said. He also loved riding his motorcycle.
"My image of Greg was when he would jump on his bike in the middle of the night," his father said. "He was always proud of his bike even though it bothered mom that he had bought and then upgraded it to be more powerful. I think he felt most free on his motorcycle."
Funeral arrangements were pending.
Fifty-four people with strong Minnesota ties have died in connection with the wars in Iraq and Afghanistan.