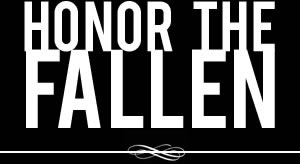 Honoring those who fought and died in Operation Enduring Freedom, Operation Iraqi Freedom and Operation New Dawn
Search Our Database
Army Sgt. Henry Ybarra III
Died September 11, 2003 Serving During Operation Iraqi Freedom
---
32, of Austin, Texas; assigned to D Troop, 6th Squadron, 6th Cavalry, Illesheim, Germany; died Sept. 11 in Balad, Iraq, when the tire he was changing on a Heavy Expanded Mobility Tactical Truck exploded.
---
Soldier from Austin dies in Iraq
Associated Press
AUSTIN, Texas — An Army sergeant from Austin died in Iraq when the tire on a military truck exploded as he tried to change it. Henry Ybarra III was 32.
His father, Hank Ybarra said he received a call Thursday on his cell phone and learned of his son's death as he was observing a moment of silence for the victims of the Sept. 11, 2001 terrorist attacks.
"All I know is my son is gone," Ybarra said in a story for the Austin-American Statesman. "I can't believe it, why it happened at this time."
Henry Ybarra left behind a wife and three young children, the youngest a little boy. He was in the 6th Cavalry, D Troop.
"When his son was born it was the happiest moment of his life," said Ybarra's older brother, Michael Ybarra. "He couldn't wait to get back from Iraq to see his son and raise him. Unfortunately, he won't be able to do that."
Hank Ybarra said his son had been in the military for more than a decade and spent the last year stationed in Germany with his wife.
"My son made me very proud," said Ybarra's mother, Mary Jane Hill. "Since he was a young kid he wanted to fight for our country. He died defending the freedom (he) believed in. Everybody liked my son. He was a kidder and a joker. Nothing bothered him; he was the type of person anyone could tell anything to."
Ybarra and his younger brother, Anthony, were married to women who were sisters.
Anthony Ybarra said he introduced Henry Ybarra to the sister of the woman he was involved with and from there a relationship grew.
Anthony Ybarra, a truck driver, said he has yet to learn all of the details surrounding his brother's death, but suspects there was more involved than a blown tire.
"I have been dealing with trucks for more than 11 years, and I know when a tire blows out it doesn't explode; it pops," he said. "I'm thinking this wasn't an accident. I'm thinking there has to be more to it than that."
Whether it was a grenade or something else, Hank Ybarra said he wants his family to never forget that "regardless of how he died, he died protecting our country."