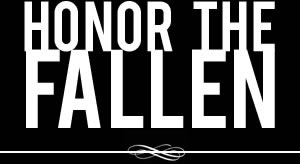 Honoring those who fought and died in Operation Enduring Freedom, Operation Iraqi Freedom and Operation New Dawn
Search Our Database
Army Sgt. Jacob R. Herring
Died April 28, 2004 Serving During Operation Iraqi Freedom
---
21, of Kirkland, Wash.; assigned to 5th Battalion, 20th Infantry Regiment, 3rd Brigade Combat Team, 2nd Infantry Division, Fort Lewis, Wash.; died April 28 in Mosul, Iraq, from injuries sustained when his patrol was attacked with a hand grenade near Talafar, Iraq.
---
Kirkland soldier remembered as 'ultimate leader'
Associated Press
KIRKLAND, Wash. — Hundreds of people paid their respects to 21-year-old Army Sgt. Jacob Herring, remembering him as a young man eager and well suited to be a leader.
A member of the Fort Lewis-based Stryker Brigade, Herring died in late April when his squad was attacked with a hand grenade near Tall Afar, about 45 miles west of Mosul.
Family and friends filled a gym at Lake Washington High School for his May 8 memorial service, recalling the former football team captain's popularity among teachers and classmates alike.
"He was the ultimate leader," said Tim Tramp, who coached Herring on the varsity football team. "He always wanted to do what was best for the team."
Herring graduated from high school three years ago and enlisted in the Army with two friends and teammates in September 2001, four days before the terrorist attacks.
Herring joined the Army's Stryker Brigade Combat Team and was deployed to Iraq in November.
He earned a Purple Heart in March after being wounded by shrapnel when is Humvee hit a roadside bomb.
All told he received two Purple Hearts, a Bronze Star, a Combat Infantry Badge, a Good Conduct Medal and two Army Achievement medals.
Photographs decorating the gym showed Herring smiling at high-school dances, swimming with friends and posing with Army buddies. His purple-and-gold letter jacket hung at the front of the gym, covered in patches for his team's big victories, including the state championship in 1999-2000.
Tramp announced that Herring's number in football, No. 55, will be retired and that his jersey will be hung in the school.
Herring is survived by his mother, Susan Sutter of Kirkland; two brothers, Joe and Nick; and his father, Robert Herring of Miami.
---
Stryker Brigade soldier dies after grenade attack in Iraq
SEATTLE — A Stryker Brigade soldier who could have come home after being wounded in Iraq has died after being hit in a second attack, friends and close associates said.
Army Sgt. Jake Herring, 20, of Kirkland, died of wounds from a grenade attack near Talafar, Iraq.
Herring's mother, Susan Sutter, said her son had just been promoted to the rank of sergeant from specialist. She would not comment further.
Based at Fort Lewis, south of Tacoma, Herring and three other soldiers were wounded Tuesday night. All were rushed to the 67th Combat Support Hospital in Mosul. The others survived.
An e-mail on the death was issued Wednesday afternoon by Mark Robertson, principal at Lake Washington High School in Kirkland, where Herring was center and co-captain of the football team in 2000.
Relatively small at 180 pounds, Herring successfully stood his ground against bigger opposing linemen, football coach Tim Tramp said.
"He was such a tenacious competitor, very strong, the small dog chasing the big dog," Tramp said. "He was very mature, shy and quiet but always wanting to do what was best for the team."
Herring and two teammates enlisted together four days before the terrorist attacks of Sept. 11, 2001. Quarterback and co-captain Dan Gillison parachuted into northern Iraq with the 101st Airborne Division last year. After a year and four months, Jonathan Barsness decided he was a conscientious objector and received an honorable discharge.
Herring and Barsness "stayed dear friends through it all. They seemed to understand each other's differences," said Barsness' father, Roy Barsness. "We have very fond memories of Jake. He was a very gracious, handsome, kind young man."
Last month Herring received the Purple Heart for injuries from a roadside bomb that ripped into the Humvee in which he was riding in December. Rather than come home, he decided to stay with his unit through the end of his scheduled tour of duty in May.
Friends had been eagerly planning a welcome-home party, family friend Kim Henwood said.
"His mom saved a scrapbook for him, of everything he did in the Army," she said.
Henwood said the last entry is an e-mail telling his mother he had passed his sergeant's exam.
— Associated Press