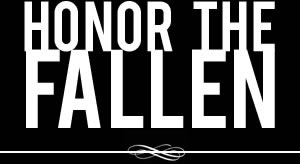 Honoring those who fought and died in Operation Enduring Freedom, Operation Iraqi Freedom and Operation New Dawn
Search Our Database
Army Sgt. James A. Sherrill
Died April 3, 2005 Serving During Operation Iraqi Freedom
---
27, of Ekron, Ky.; assigned to the 2113th Transportation Company, Kentucky Army National Guard, Paducah, Ky.; killed April 3 when an improvised explosive device detonated near his military vehicle in Bayji, Iraq.
---
Family, friends mourn Kentuckian killed in Iraq
By Bruce Schreiner
Associated Press
EKRON, Ky. — A Kentucky National Guard soldier killed in Iraq when a bomb exploded near his military vehicle was buried with full military honors in a church cemetery.
Sgt. James A. Sherrill, 27, was the fifth Kentucky Guardsman killed in Iraq since the war began more than two years ago, and the third within a month to die. Sherrill was part of the 2113th Transportation Company, based in Paducah, and was killed in Bayji, Iraq, in the Sunni Triangle, a stronghold of Iraq's insurgency.
In the days afterward, another Kentucky Guardsman in Iraq wrote to family and co-workers back home that members of their unit were driving old trucks with inadequate armor and ordinary glass. Staff Sgt. Brad Rogers, assigned to the same unit as Sherrill, said the insufficient protections might have contributed to Sherrill's death.
Maj. Gen. Donald Storm, Kentucky's adjutant general, was asked Tuesday about Rogers' claim while attending a ceremony at the state Capitol in Frankfort.
"I have no information that suggests that the armor played any role," Storm said hours before attending Sherrill's funeral on Tuesday.
In Iraq, the Army's 1st Corps Support Command joined in mourning Sherrill's death.
"The loss of our fellow soldier, Sgt. Sherrill, is tragic and affected the command significantly," the 1st Corps said in a statement. "Our heartfelt sympathy goes to his family, friends and the soldiers of the 2113th Transportation Company."
Sherrill joined the Kentucky Guard after serving four years as a Marine. He was engaged and his fiancee, Stephanie Blevins, is expecting the couple's first child.
On Tuesday, a lone bagpiper led hundreds of mourners to the grave site 50 miles southwest of Louisville. Military honors included a 21-gun salute, the playing of 'Taps' and a fly-over by three military helicopters.
Mourners' cars stretched for over a mile as they made their way on a hilly country road to the churchyard beside Zion Grove Missionary Baptist Church, a brick building with a white steeple and a U.S. flag in front at half-staff.
Several hundred attended the funeral in nearby Brandenburg, including Gov. Ernie Fletcher and U.S. Rep. Ron Lewis.
At the graveside service, the flag that draped Sherrill's casket was presented to the soldier's mother, Beatrice, by a visibly shaken Storm, who stepped back and saluted. She held the flag and clasped hands with Sherrill's father, William "Buddy" Sherrill.
In all, 19 soldiers with homes of record in Kentucky have been killed in Iraq. More than 60 soldiers from Fort Campbell, Ky., have died in the war.
Sherrill's funeral was the second in less than a week for a Kentucky Guardsman killed in Iraq. Hundreds of mourners attended the funeral of Spc. Eric L. Toth on Saturday in Edmonton.
Three other Kentucky Guardsmen have been killed in the Iraq war: Sgt. Jonathan A. Hughes, of Lebanon, who died March 19; Sgt. Darrin K. Potter of Louisville; and 1st Lt. Robert Henderson of Alvaton. Potter was killed in 2003, and Henderson died in 2004.
James Chism, a boyhood friend of Sherrill's, remembered him Tuesday as a happy and kind person. The two lived less than a mile apart and were friends from kindergarten through high school, spending many summers together.
"He was always a leader, put God and his family first," said Chism, 27, of Ekron.
Chism said he talked with Sherrill shortly before Sherrill left for Iraq. He said Sherrill seemed to have no misgivings about going to war.
"Right before we walked away from each other, he told me, 'James, I think I'm going to Iraq."' Chism said. "And I said, 'Well, you better be careful over there.' He said, 'I'll be all right, I have God with me.' I'll never forget that."
Nona Cleaver, whose husband baptized Sherrill before he joined the military, remembered Sherrill as a spiritual person who aspired to become a police officer and minister. Cleaver's husband, the Rev. Ronnie Cleaver Sr., is Sherrill's cousin.
"James was the type of person that when you met him he left a lasting impression on you," she said. "He knew no enemies, he knew no strangers. James could minister to your soul just by the way he reached out to people. He was a beautiful human being."
Storm said there are currently 1,158 Kentucky National Guard troops in Iraq and another 150 to 200 will head there within the next couple months. He said he expects the Guard's force to drop somewhat within the next year as some troops come home.
The adjutant general was presenting the flag from a Kentucky National Guard soldier's casket to family members for the third time in less than a month.
"It's just so difficult to endure these tragic losses," Storm told reporters after the burial service. "Our heart and our prayers go out to the families"