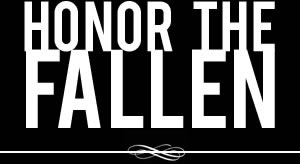 Honoring those who fought and died in Operation Enduring Freedom, Operation Iraqi Freedom and Operation New Dawn
Search Our Database
Army Sgt. James J. Holtom
Died February 8, 2007 Serving During Operation Iraqi Freedom
---
22, of Rexburg, Idaho; assigned to the 321st Engineer Battalion, Boise, Idaho; died Feb. 8 of wounds sustained when an improvised explosive device detonated near his unit while on combat patrol in Karmah, Iraq. Also killed were Army Spc. Ross A. Clevenger and Army Pvt. Raymond M. Werner.
---
Three Idaho soldiers die in Iraq
By Keith Ridler
The Associated Press
BOISE, Idaho — Three Idaho soldiers from an Army Reserve unit were killed in an explosive attack on their vehicle in Iraq, marking the deadliest attack for Idaho soldiers since combat began in 2003.
Two other soldiers from the same unit, the Boise-based 321st Engineer Battalion, were injured in a second separate attack, according to a release Feb. 9 from the 70th Regional Readiness Command in Fort Lawton, Wash., which oversees the unit.
The attacks happened in Iraq's Anbar province west of Baghdad on Feb. 8.
The dead soldiers were identified as Pfc. Raymond M. Werner, 22, of Boise; Sgt. James Holtom, 22, whose parents live in Rexburg; and Spc. Ross A. Clevenger, 22, whose mother lives in Melba and father lives in Kennewick, Wash., according to the release.
The two injured soldiers were Staff Sgt. George G. Nickel, 37, and Sgt. John J. Green, 45, both of Boise. Nickel was seriously injured and Green slightly injured, the release said.
Battalion Capt. John Vogt of the 321st Engineer Battalion in Boise did not immediately return a call to The Associated Press on Feb. 9.
Lt. Col. Stephanie Dowling, an Idaho National Guard spokeswoman, said no one with the reserve unit was immediately available to comment because they were still notifying the soldiers' families.
Holtom was the oldest of seven siblings, said his 20-year-old brother, Ben Holtom.
"He was like an anchor," Ben Holtom said. "We all looked up to him. He always knew what to do."
He said James was an engineering student at Boise State University when he joined the Reserve several years ago, and planned to become engaged when he returned on leave in May.
"I was deeply saddened to receive word about the brave Idahoans who lost their lives and were injured in the line of duty," Gov. C.L. "Butch" Otter said in a statement Feb. 8. "Their families, their loved ones and their friends deserve our support and help through the difficult days ahead."
The soldiers were among about 300 reservists who left in September for hazardous duty in Iraq, where, the unit's leaders said, they would spend a year clearing roadside bombs that have been responsible for hundreds of U.S. troop deaths and injuries.
The soldiers trained in Missouri and Wisconsin last summer, learning urban warfare tactics and how to spot and remove roadside bombs, Vogt said before they left.
The Idaho soldiers, along with soldiers from other states, were stationed in western Iraq, a hotbed of Sunni Arab unrest. In addition to Boise, the battalion has companies in Hayden Lake, Idaho, and Ogden, Utah.
At least 21 Idaho residents have died in separate attacks in Iraq since the U.S. invaded in March 2003. The latest fatalities raised to at least 3,117 the members of the U.S. military who have died since the Iraq war began in March 2003, according to an Associated Press count.