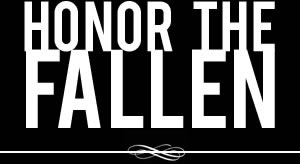 Honoring those who fought and died in Operation Enduring Freedom, Operation Iraqi Freedom and Operation New Dawn
Search Our Database
Army Sgt. James J. Regan
Died February 9, 2007 Serving During Operation Iraqi Freedom
---
26, of Manhasset, N.Y.; assigned to the 3rd Battalion, 75th Ranger Regiment, Fort Benning, Ga.; died Feb. 9 of wounds sustained when an improvised explosive device detonated near his vehicle while on combat patrol in northern Iraq.
---
NYC, LI funerals for Marine, Army Ranger killed in Iraq
The Associated Press
NEW YORK — Two service members from the New York City area who were recently killed in Iraq were remembered during separate funeral services Friday.
Sgt. James Regan, a 26-year-old Army Ranger, was killed by a roadside bomb on Feb. 9. Marine Cpl. Thomas E. Saba, 30, died in a helicopter crash on Feb. 7.
Regan, of Manhasset, joined the Army in 2004, served in Afghanistan for two tours and was on his second tour in Iraq. He was a graduate of Chaminade High School in Mineola and attended Duke University, where he played for the lacrosse team.
Regan was engaged and intended to go to graduate school. Friends and family said he could have had a career on Wall Street but decided to serve his country instead.
Regan's funeral was held at Saint Mary's Church in Manhasset. His family has said he is to be buried next week at Arlington National Cemetery.
Saba grew up on Staten Island and joined the Marines in 2002 after losing friends in the Sept. 11, 2001 attacks.
His five-year commitment was primarily with the Marine Medium Helicopter Squadron 262 in Okinawa, Japan. He was supposed to be discharged in April but extended his duty for seven months to go to Iraq. He'd been in the country for less than two weeks when he and six others were killed in a helicopter crash northwest of Baghdad.
Military officials, who originally said mechanical failure may have been to blame, have said since the CH-46 Sea Knight helicopter was shot down by enemy fire.
Saba's funeral was held at Saint Teresa's Church in Staten Island; he was buried afterward at the borough's Moravian Cemetery.