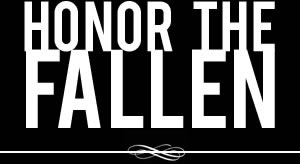 Honoring those who fought and died in Operation Enduring Freedom, Operation Iraqi Freedom and Operation New Dawn
Search Our Database
Army Sgt. James L. Skalberg Jr.
Died June 27, 2012 Serving During Operation Enduring Freedom
---
25, of Cullman, Ala., assigned to 4th Battalion, 1st Field Artillery Regiment, 3rd Brigade Combat Team, 1st Armored Division, Fort Bliss, Texas; died June 27, in Maidan Shahr, Wardak province, Afghanistan, of wounds caused by an improvised explosive device. Army 1st Lt. Stephen C. Prasnicki was also killed in the incident.


---

Tiny Iowa town loses 2nd service member in Afghan combat

By Grant Rodgers
Des Moines (Iowa) Register

Army Sgt. James "Jamie" Skalberg Jr. on June 27 became the second man from his small southwestern Iowa town to die in combat in Afghanistan
.
Skalberg, 25, a native of Emerson, Iowa, loved to have fun and was a leader on his high school basketball and football teams, a former coach said.

He was killed in Wardak province when an improvised explosive device struck the vehicle he was in, military officials said. Also killed in the attack was 1st Lt. Stephen Prasnicki, 24, of Lexington, Va.

Skalberg had an infant son with his wife. His family asked for privacy this week.

Skalberg graduated from the former Nishna Valley High School in Hastings in 2005 in a class of 21 students, said former educator Deb Taylor, who retired in 2010. He was voted to both the homecoming and prom courts his senior year, she said.

Taylor best remembers Skalberg for an encounter the two had in the spring of 2005, when she returned to work after a leave of absence because of breast cancer.

"I remember when I came back, he put his arm around me and said, 'It's so good to have you back,' " she said. "He was very caring."

By his senior year, Skalberg was a top scorer on the basketball team, former coach Kevin Schafer said. Skalberg played forward on the basketball team and wide receiver on the school's eight-man football team, he said.

"He was a little immature when he first came to our school, but when he aged, he really blossomed," Schafer said. "He was a really good teammate."

Emerson and its 432 residents have twice lost hometown heroes to the war in Afghanistan. In November 2004, Iowa National Guard Spc. James Kearney III became the first Iowan to die in the conflict when his convoy was hit with rocket-propelled grenades. Kearney also attended Nishna Valley High School and played football under Schafer.

"It's been tough on our community, but we're proud of both young men and everybody that's willing to sacrifice and do whatever it takes for our country," Schafer said.

Skalberg has been awarded a posthumous Purple Heart.