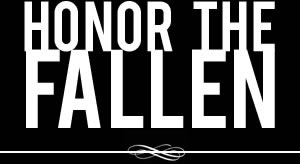 Honoring those who fought and died in Operation Enduring Freedom, Operation Iraqi Freedom and Operation New Dawn
Search Our Database
Army Sgt. James W. Harlan
Died May 14, 2004 Serving During Operation Iraqi Freedom
---
44, of Owensboro, Ky.; assigned to the 660th Transportation Company, 88th Regional Readiness Command, Army Reserve, based at Zanesville, Ohio; killed May 14 when a suicide bomber detonated a car bomb next to his vehicle while he was returning to Camp Anaconda, Iraq, from a supply run.
---
Kentucky soldier killed in Iraq suicide bombing
By Brett Barrouquere
Associated Press
LOUISVILLE, Ky. ? An Owensboro native was killed in Iraq when a suicide bomber attacked a convoy he was leading, the Department of Defense and family members said.
Staff Sgt. James William Harlan, 44, a reservist with the 660th Transportation Company in Cadiz, Ohio, died Friday, said his brother, Kenny Likens, of Owensboro. News of his death stunned his family.
?We?re numb. We?re still trying to grasp it,? said his sister-in-law, Kelly Likens. ?There?s just so much about Jimmy. There?s not just one thing you can say.?
James Harlan spent two decades in the military and reserves, said Kenny Likens, who took his brother to Evansville, Ind., to re-enlist in the service after the 2001 terrorist attacks.
His oldest son, James Bryan Harlan, said his father loved the military and felt compelled to serve.
?Nobody wants to see their father die at all,? the 23-year-old Harlan said. ?But to have it be while doing something of this significance, we?re proud of him.?
While in Iraq, Harlan was a passenger in a heavy M915A2 tractor tanker making a supply run from FOB Junction City in Ramadi back to its base at Camp Anaconda near Balad, when a bomb contained in a vehicle parked on the side of the road was detonated.
The driver of the M915A2 was wounded by shrapnel but survived. The more severely injured Harlan stayed alive for a few hours, but then succumbed to massive head trauma.
Kelly Likens said family members heard from Harlan occasionally, but his fiancee, Carol Gray, received a few phone calls each week from Iraq. Kenny Likens said his brother was scared sometimes because it seemed that anyone could be a potential enemy.
?Imagine in your own home going to the bathroom and everybody is trying to kill you,? Kenny Likens said. ?He said that?s what it is like over there. You meet people one day and the next day, they?re trying to shoot you.?
The tour was James Harlan?s second since the invasion of Iraq 13 months ago, Kelly Likens said. He initially was deployed in 2003 but returned to Kentucky before the end of the year, she said. Harlan left for his second tour in February, she said, and had hoped to be home this summer, but no definite return date had been set.
Family members were notified Saturday morning about his death.
?When you see that Army chaplain show up with the cross on his lapel, you know what?s up,? James Bryan Harlan said. ?You dread it.?
A spokesman for the U.S. Army Regional Readiness Command in Fort Snelling, Minn., which oversees reserve units in Ohio and five other states, said not all family members of the other soldiers killed had been notified and that more information would be available Wednesday.
Staff Sgt. Harlan worked for the streets department for the city of Owensboro. He also coached youth baseball and loved sports, family members said.
?When everybody else was sitting around with their bellies full on Thanksgiving, he?d be outside throwing the football,? Kenny Likens said. ?It was just guy stuff.?
Harlan is survived by five children, ranging in age from 11 to 26 years old.
Funeral arrangements were being completed Tuesday.