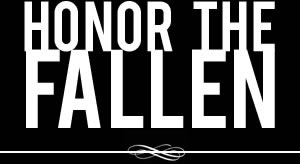 Honoring those who fought and died in Operation Enduring Freedom, Operation Iraqi Freedom and Operation New Dawn
Search Our Database
Army Staff Sgt. Jamie D. Jarboe
Died March 21, 2012 Serving During Operation Enduring Freedom
---
27, of Frankfort, Ind.; assigned to 4th Squadron, 4th Cavalry Regiment, 1st Heavy Brigade Combat Team, 1st Infantry Division, Fort Riley, Kan.; died March 21 in Topeka, Kan., from wounds suffered on April 10, 2011, in Kandahar province, Afghanistan, when enemy forces attacked his unit with small-arms fire.
---
Wounded Topeka soldier dies of injuries
The Associated Press
TOPEKA, Kan. — A Fort Riley soldier who endured more than 100 surgeries after a sniper's bullet in Afghanistan left him mostly paralyzed has died in Topeka, less than five weeks after a crowd of airport well-wishers saluted his return to the city and his wife and family.
Penwell-Gabel Funeral Home in Topeka confirmed that 27-year-old Staff Sgt. Jamie Jarboe died Wednesday of his injuries.
The death was announced on Facebook shortly after his wife, Melissa, wrote that he had been placed in a hospice setting a week ago, The Topeka Capital-Journal reported. Thousands of people have followed the Facebook chronicle of the family's travails and hopes over the past 11 months, and hundreds left messages there Wednesday afternoon.
A native of Frankfort, Ind., Jamie Jarboe was assigned to 4th Squadron, 4th Calvary Regiment, 1st Heavy Brigade Combat Team of the 1st Infantry Division from Fort Riley. The unit is known as the Pale Riders.
He deployed to Afghanistan in February 2011 and was shot April 10 while on foot patrol in the Zhari district. The bullet, from a sniper's AK47 rifle, penetrated his spine and left him paralyzed from the chest down.
In the following 10 months he underwent more than 100 operations, first at Walter Reed Medical Center in Washington, D.C., then at Johns Hopkins Hospital in Baltimore before he was transferred to a rehabilitation facility in Denver.
Melissa Jarboe, a native of the northeastern Kansas town of Holton, spent as much time as possible with him during those months while their two daughters remained in Topeka to attend school.
On Feb. 17 — three days after the couple's first wedding anniversary — dozens of members of the American Legion and Patriot Guard Riders stood at attention as a private medical plane touched down at Topeka's Philip Billard Memorial Airport.
Melissa Jarboe and the couple's daughters, Celestial and Alexa, were on the tarmac as Jarboe was moved onto a stretcher and placed in an ambulance for a ride to a Topeka rehab facility, escorted by Patriot Guard motorcyclists. Jarboe was unable to fully return the salutes of those who gave him a hero's welcome, but he could lift a hand and wave briefly.
The turnout that day was especially gratifying for Melissa Jarboe.
There were times, she said, that her husband believed that "some people forget — some people don't care about the soldiers. I tell him, 'I beg to differ,'" she told The Capital-Journal that day. "Today it really shows how strong the support is for him here in Topeka, Kan."
---
Fallen soldier's Indiana hometown holds memorial service
The Associated Press
FRANKFORT, Ind. - About 150 people turned out for a memorial service at an American Legion Post in the central Indiana town of Frankfort to remember a soldier who died from injuries suffered in Afghanistan.

The Journal & Courier reports the service Tuesday marked the one-year anniversary of Army Sgt. Jamie Jarboe being wounded by a sniper while in Afghanistan.

The 27-year-old underwent more than 100 surgeries in 12 months before dying on March 21 in Topeka, Kan. He was buried March 31 in Topeka.

His widow Melissa thanked those that showed up for the memorial service, saying it is what he wanted. Jamie and Melissa Jarboe married on Feb. 14, 2011, and he was deployed to Afghanistan later that month.

He was a 2003 Frankfort High School graduate.

 
---

Wedding photo serves as model for fallen GI's memorial

The Associated Press

TOPEKA, Kan. — A Topeka woman plans to unveil a memorial tribute later this month to her husband, who died this spring after being severely wounded in Afghanistan last year.

Melissa Jarboe and her husband, Army Sgt. Jamie Jarboe, eloped on Valentine's Day 2011. They had been planning a big family wedding for later, but Jamie Jarboe was shot by a sniper in April 2011 in the Zhari district.

"In fact, I was addressing save-the-date cards when I got the call saying Jamie had been shot," Melissa Jarboe told The Topeka Capital Journal. "Many people have huge weddings and pictures to go along with their wedding vows — Jamie and I will have a statue to tell the story of our love and commitment to one another."

Jamie Jarboe had been deployed to Afghanistan only months before he was shot in the neck. The injury left him a quadriplegic, and he underwent more than 100 surgeries before he died in Topeka on March 21.

Melissa is planning to unveil a granite marker and 2-foot bronze sculpture of what would have been their wedding photograph on a monument for her husband at Mount Hope Cemetery and Funeral Chapel on Aug. 17.

About 40 members of Fort Riley's 4th Squadron, 4th Calvary Regiment, 1st Infantry Division, plan to attend the service along with family members, American Legion Riders and other dignitaries.

"Jamie loved the military so much that even in his last few days, when asked if he regretted or would change anything, he said 'No, I'd take the bullet again,' " she said.