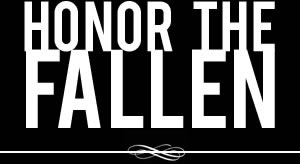 Honoring those who fought and died in Operation Enduring Freedom, Operation Iraqi Freedom and Operation New Dawn
Search Our Database
Army Sgt. Jan M. Argonish
Died August 27, 2007 Serving During Operation Enduring Freedom
---
26, of Peckville, Pa.; assigned to the 55th Brigade, Pennsylvania Army National Guard, Scranton, Pa.; died Aug. 27 at Forward Operating Base Naray, Afghanistan, of wounds sustained when insurgents attacked his unit during combat operations in Jalalabad, Afghanistan. Also killed were Maj. Henry S. Ofeciar and Master Sgt. Scott R. Ball.
---
2 Pa. National Guard soldiers die in combat in Afghanistan
By Michael Rubinkam
The Associated Press
ALLENTOWN, Pa. — Two Pennsylvania National Guard soldiers embedded with the Afghan military were among five people killed in an ambush by suspected Taliban militants Aug. 27.
The ambush in Kunar province in eastern Afghanistan killed Master Sgt. Scott R. Ball, 38, of Carlisle, and Sgt. Jan M. Argonish, 26, of Scranton, along with an active-duty Army officer whose name has not been released and two Afghan soldiers, the Guard said Aug. 28.
In civilian life, Ball was a state police trooper and Argonish a prison guard.
They are the first Pennsylvania Guard soldiers to be killed in combat in Afghanistan. Twenty-seven soldiers from the state Guard have been killed in Iraq.
"We mourn the loss of these dedicated soldiers and our thoughts and prayers are with the families," Maj. Gen. Jessica L. Wright, state adjutant general, said in a statement. "These brave warriors proudly represented their commonwealth and country and, sadly, made the ultimate sacrifice."
The pair had been in Afghanistan since February helping train Afghan and coalition forces. They were on a resupply mission when their convoy came under attack.
Ball was an eight-year state police veteran based at the agency's Carlisle barracks. A former active-duty soldier, he joined the Guard in 1992. He is survived by his wife and two children and his mother.
The motorcycle patrolman and training officer was a well-liked, charismatic leader who mentored many new troopers, said his supervisor, Sgt. Jonathan Mays.
"We looked to him to put his stamp on our younger members because we wanted them to emulate his performance," Mays said. "We look to the best among us to fill that role as an educator and he certainly was one of those. He's going to be sorely missed."
Ball also was a doting father who enjoyed motorcycles and auto racing and who was pursuing his pilot's license, Mays said.
State police Commissioner Jeffrey Miller said Ball is the second active-duty state police trooper to be killed in combat since World War II. Trooper Daniel R. Lightner of Hollidaysburg was killed in Iraq in 2005 while serving with the Guard.
Argonish was a corrections officer at the federal prison in Waymart, Wayne County, who saw combat in Iraq and volunteered to go to Afghanistan. He is survived by his son, his parents and two sisters.
He died trying to protect his comrades, said National Guard Lt. Col. Chris Cleaver.
"He was in one of the rear vehicles and where he was found, he was trying to protect his other soldiers in that convoy," Cleaver told a news conference in Scranton. "If you can imagine, with that number of casualties and fatalities, you are looking at overwhelming opposition fire at your location."
Violence in Afghanistan is running at its highest level since the U.S. invasion nearly six years ago. Clashes in southern and eastern Afghanistan this week have killed more than 100 militants and more than 10 NATO troops, including Ball and Argonish.
Memorial services for both men are pending.