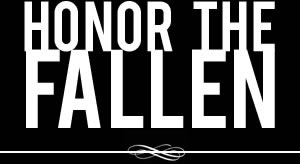 Honoring those who fought and died in Operation Enduring Freedom, Operation Iraqi Freedom and Operation New Dawn
Search Our Database
Army Sgt. Jason M. Lantieri
Died October 10, 2007 Serving During Operation Iraqi Freedom
---
25, of Killingworth, Conn.; assigned to the 725th Brigade Support Battalion, 4th Brigade Combat Team (Airborne), 25th Infantry Division, Fort Richardson, Alaska; died Oct. 10 in Iskandaryah, Iraq, of injuries sustained during a vehicle accident.
---
Soldier from Killingworth dies in accident in Iraq
By Dave Collins
The Associated Press
HARTFORD, Conn. — An Army paratrooper who grew up in Killingworth died in Iraq when he was accidentally pinned between two vehicles this week, his family said Oct. 11.
Sgt. Jason Lantieri, 25, joined the Army two years ago and was due home in December for a break, said his mother, Kathleen Miller of Clinton. She said a military official came to her home Oct. 10 morning to tell her that her son died Oct. 9 in an accident.
"We don't have all the details," Miller said in a phone interview. "Our family is devastated. He was a pretty special person, full of fun, full of life. He went into the service looking for an adventure."
Military officials said that Lantieri was injured during late-night vehicle maneuvers near Iskandaryah, which is about 30 miles south of Baghdad. The incident is under investigation.
He was assigned to Echo Company, 725th Brigade Support Battalion, 4th Brigade Combat Team, 25th Infantry Division, based in Fort Richardson, Alaska.
Lantieri was supposed to come home over the summer, but his unit's deployment was extended, Miller said.
Lantieri graduated from Haddam-Killingworth High School in 2000 and earned a business degree from Western New England College in Springfield, Mass. He was serving with the Army's 25th Infantry Division in Baghdad, state officials said.
Miller said her son's body will be returned to the U.S. in five to seven days. She said the family tentatively plans a memorial service at Haddam-Killingworth High School. A date has not been set.
Gov. M. Jodi Rell ordered Connecticut and U.S. flags flown at half-staff until Lantieri is buried.
"I ask that we unite as a state to honor the sacrifice that Sgt. Lantieri has made on our behalf," Rell said in a statement.
Haddam-Killingworth High School Principal Charlie Macunas, who was also Lantieri's middle school social studies teacher, said he held a solid "B" average while playing on the high school's soccer, basketball and baseball teams.
"He worked hard academically, but you could always tell it was hard for him to sit still. He was a bundle of energy," Macunas said of Lantieri, who also served on the school's student council for two years.
Macunas described Lantieri as outgoing and quick to smile, and said his candor was disarming.
"One of the things that I admired about him was that he didn't try to hide anything. If he didn't have his homework, he'd come right out and say, 'I forgot to do it.' As a teacher, I admired that honesty and integrity," Macunas said.
Lantieri was the 39th military member with Connecticut ties to die in Iraq and Afghanistan since the wars began in 2002. The last, Army Pfc. Andre Craig of New Haven, died in Iraq in June. Two Connecticut civilians have also died.
Miller said Lantieri had a difficult early childhood with his biological family in the Naugatuck-Waterbury area. She did not want to elaborate. She and her husband, Jon, adopted him, and he grew up in the Miller family with a brother and sister.
He worked a couple of jobs before joining the Army. His mother believes he enlisted because he was looking for adventure and wanted to see the world.
"I think he was anxious to travel and explore," Kathleen Miller said.
After they learned of his death, Lantieri's friends posted notes on his MySpace.com page, calling him a hero.
In a MySpace posting in January, Lantieri described traveling around Europe during a 15-day break from Iraq. He said Europe was beautiful, and he raved about the Coliseum, the Louvre and the food.
He wrote: "Europe is a great place to just live for the day and for the moment. For now i will say Arrivederci, Auf Wiedersehen and Au Revoir to europe, but the next time around i'll be bringing chuck norris."
Associated Press writer Stephanie Reitz in Hartford contributed to this report.