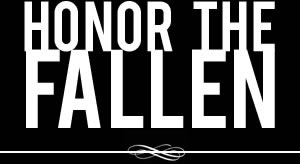 Honoring those who fought and died in Operation Enduring Freedom, Operation Iraqi Freedom and Operation New Dawn
Search Our Database
Army Sgt. Jason R. Harkins
Died May 6, 2007 Serving During Operation Iraqi Freedom
---
25, of Clarkesville, Ga.; assigned to the 5th Battalion, 20th Infantry Regiment, 3rd Brigade, 2nd Infantry Division, Fort Lewis, Wash.; died May 6 in Baqubah, Iraq, of wounds sustained when an improvised explosive device detonated near his vehicle during combat operations. Also killed were Staff Sgt. Vincenzo Romeo, Sgt. Joel W. Lewis, Cpl. Matthew L. Alexander, Cpl. Anthony M. Bradshaw and Cpl. Michael A. Pursel.
---
Relatives grieve the loss of 6 Fort Lewis soldiers killed in Iraq
By Melanthia Mitchell
The Associated Press
SEATTLE — None of the six soldiers killed in one of the deadliest attacks on a Fort Lewis unit in more than two years lived to see his 30th birthday.
They were members of the Army's 3rd Brigade, 2nd Infantry Division, and all had entered active-duty service within the past six years. Most were serving their first tour when a homemade bomb exploded near their vehicle May 6 in Baqubah, Iraq.
As the post south of Tacoma plans a memorial service May 15, relatives of the soldiers recalled the fallen sons, brothers and fianc©s they had hoped to see come home in October.
———
At 28, Joel Lewis was the oldest of the six soldiers and serving his first tour in Iraq.
Sgt. Lewis stood 6-foot-6 and attracted friends easily with his broad smile and infectious laughter, said his mother, Gale Poindexter.
"He exuded a warmth. He wasn't intimidating," Poindexter said in a telephone call May 10 from her home in Tulsa, Okla.
Lewis, of Sandia Park, N.M., was charismatic and loved the outdoors, taking enjoyment in hockey, skydiving and snowboarding.
His mother said he joined the Army in June 2001, likely for adventure and travel.
"He just would never be a 9-to-5, desk kind of guy," said Poindexter, who plans for her son to be buried at Tahoma National Cemetery in Kent.
———
Staff Sgt. Vincenzo Romeo had planned to marry his fianc©e, Amanda Anderson of Tacoma, when he returned from Iraq later this year.
"Enzo," as loved ones called him, was a "kind and courageous person who brought joy and laughter to all around him," his family said in a statement.
Romeo, 23, of Lodi, N.J., was born in Calabria, Italy, and came to the U.S. with his family in 1986.
He joined the military in March 2003 and by November of that year had deployed with the 3rd Brigade for his first mission to Iraq.
This latest tour was Romeo's second to Iraq, one that was extended by three months in an effort to bolster troop levels in the country.
"Enzo, our hearts are broken and our lives will never be the same without you," relatives said. "We love and miss you always."
———
Jason Harkins also was serving for a second time in Iraq.
The 25-year-old sergeant from Clarksville, Ga., first joined the Army Reserves in 1999, then volunteered for active duty in December 2002.
A true "country boy," Harkins enjoyed returning to his hometown to fish and spend time with his family, wife Emily said in a statement.
"He found the best in every situation and could always make those around him laugh," Emily said. "He was also a very loving man, who cared deeply for people and looked forward to one day being a father."
———
Cpl. Matthew Alexander, 21, enlisted in the Army after graduating from Gretna High School in Nebraska in 2004.
He reported to Fort Lewis in December 2004 and eventually was assigned to the 3rd Brigade's 5th Battalion, 20th Infantry Division.
This was the first deployment for Alexander, whose wife, Kara, said he "was the most gracious man I knew."
"He made it his life's work to take care of those he loved," she said in a statement.
The young soldier "fought for a cause he believed in, and on May 6, 2007, died for a country he loved," she said.
"Matt truly was our angel on Earth. He will be greatly missed."
———
Anthony Bradshaw's older brother was already in the military when he decided to enlist in the Army in August 2004.
The 21-year-old reported for training at Fort Benning, Ga., then was assigned to Fort Lewis.
Less than two years later, in June 2006, Cpl. Bradshaw left for his first deployment.
His cousin, Andrea Shea, told KTSM Television in El Paso, Texas, that it was hard learning of the young man's death.
"You don't believe it. You just want to know what happened," Shea said.
———
Cpl. Michael Pursel was 19 when he died, the youngest of the six soldiers killed when the homemade bomb exploded near their vehicle.
Pursel moved to Lacey in 1998, when his father was reassigned from Germany to Fort Lewis. His mother, Terry Dutcher, is a captain in the Air Force Reserve who lives in Hooper, Utah.
Dutcher was not immediately available for comment May 10. A woman answering Dutcher's cell phone and who identified herself as Pursel's grandmother said joining the military was his dream.
"Michael's wanted to join the Army since he was 2 years old," she said. "As soon as he got out of high school he joined."
Pursel enlisted in April of last year. He'd been in Iraq just over a month when he died.
"Michael was doing what he always wanted to do," Dutcher told The Olympian newspaper of Olympia. "In light of how it turned out, I know Michael was happy. I just take peace in that right now."