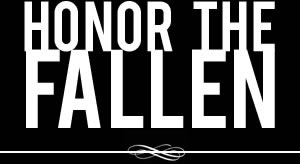 Honoring those who fought and died in Operation Enduring Freedom, Operation Iraqi Freedom and Operation New Dawn
Search Our Database
Army Sgt. Jason R. Parsons
Died January 9, 2009 Serving During Operation Enduring Freedom
---
24, of Lenoir, N.C.; assigned to the 1st Battalion, 4th Infantry Regiment, Hohenfels, Germany; died Jan. 9 in Jaldak, Afghanistan, of wounds sustained when an improvised explosive device detonated near his vehicle. Also killed were Maj. Brian M. Mescall and Spc. Joseph M. Hernandez.
---
Enjoyed traveling Autobahn
The Associated Press
Jason R. Parsons, who was obsessed with cars, liked being stationed in Germany because of the Autobahn — a freeway on which people drive at high speeds.
"He liked it because you get to go fast," said Ken Pritchard, Parsons' stepdad.
Parsons, 24, of Lenoir, N.C., died Jan. 9 of wounds suffered when a bomb detonated near his vehicle in Jaldak, Afghanistan. He was assigned to Hohenfels, Germany.
High school was when Parsons first actively pursued the military, although he'd been interested in it most of his life.
"He had a great recruiter," said Brittney Pritchard, Parsons' sister. "They made you do 20 push-ups to get a T-shirt, and he'd do 80 just to get it. He wanted to prove he was the best."
An aunt, Brenda Piper, said Parsons was a classic, all-American boy who always smiled from the heart.
"I remember his warm smile and outlook on life," Piper said. "He didn't let anything hold him down or hold him back."
He also is survived by his wife, Ellie, and three stepchildren: Manuel, 12, Jasmine, 11, and Daniel, 5.
"He was a prankster, and so full of life," said his uncle, Gene Bristol. "We miss him terribly now."