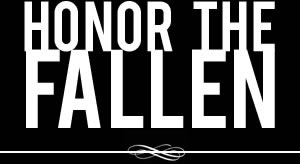 Honoring those who fought and died in Operation Enduring Freedom, Operation Iraqi Freedom and Operation New Dawn
Search Our Database
Army Sgt. Jason W. Swiger
Died March 25, 2007 Serving During Operation Iraqi Freedom
---
24, of South Portland, Maine; assigned to the 5th Squadron, 73rd Cavalry Regiment, 3rd Brigade Combat Team, 82nd Airborne Division, Fort Bragg, N.C.; died March 25 in Baqubah, Iraq, when an improvised explosive device detonated near his vehicle during combat operations. Also killed were Cpl. Jason Nunez, Pfc. Orlando E. Gonzalez and Pfc. Anthony J. White.
---
South Portland soldier killed in Iraq
The Associated Press
SOUTH PORTLAND, Maine — Another soldier from South Portland has been killed in the Middle East, officials said March 26.
Jason Swiger, 24, was a 2000 graduate of South Portland High School who found his calling when he joined the Army, said South Portland High School principal Jeanne Crocker, who said she was told that Swiger was killed in Iraq.
"He walked tall and with great pride," Crocker said. "He was the epitome of a soldier, a person very proud to serve his country."
Swiger was the second South Portland man to be killed in Iraq this month. Marine Pfc. Angel Rosa, 21, died from injuries sustained in combat in the volatile Anbar province.
Rosa, who graduated from South Portland in 2004, was assigned to 3rd Battalion, 6th Marine Regiment, 2nd Marine Division, II Marine Expeditionary Force, Camp Lejeune, N.C.
Swiger's mother, Valorie Swiger, was involved in a dispute in 2003 over where she could tie yellow ribbons to demonstrate her support for U.S. troops serving in the Middle East.
The dispute prompted city officials to rescind permission they had given her to hang the ribbons from city buildings and telephone poles.
The debate, which played over in other communities in Maine and across the country, centered over what the ribbons represented — support for U.S. troops or support for the Iraq war.
---
Soldier died while reaching out to Iraqis 'in friendship'
Clarke Canfield
Associated Press Writer
PORTLAND, Maine -- An Army paratrooper killed by a suicide bomber while handing out candy to Iraqi children was remembered April 4 as a good man who stood up for his beliefs and died while extending his hand in friendship.
More than 400 people filled the Cathedral of the Immaculate Conception to honor Sgt. Jason Swiger, who was killed March 25 in Baqubah, Iraq. Military officials told family members that he was killed after he and several other soldiers left the protection of their Humvee to hand out candy to children after their convoy stopped.
Swiger's death is all the more difficult not only because of the way he died but because of his young age, Monsignor Paul Stefanko said during an hour-long Mass.
"He will be remembered as a man of his word. As a man who stood up for what he believed in. As one who was willing to fight for those beliefs and values,'' Stefanko said. ``As a man who was proud to be serving in the military.
As a man who befriended many. As a man who was good and kind, a man who died doing a good thing as he reached out to a child in friendship.''
Swiger, 24, was the second soldier who grew up in South Portland to be killed in Iraq in a two-week span. Marine Lance Cpl. Angel Rosa, 21, was killed by a roadside bomb on March 13. Both men graduated from South Portland High School.
At Wednesday's service, Swiger's casket was rolled down the center aisle of the cavernous church by fellow soldiers from the 82nd Airborne Division, followed by a large contingent of family and friends. Sen. Susan Collins, Rep. Michael Michaud, Gov. John Baldacci and Maj. Gen. Bill Libby, adjutant general of Maine's National Guard, sat near the front of the church.
Outside, members of the Patriot Guard Riders, a motorcycle group that turns out at funerals of troops killed in Iraq, lined up with flags.
Many in the church held small American flags, while others wore yellow ribbons on their lapels.
A day after news of Swiger's death swept through his hometown, his mother led an effort that left South Portland awash in hundreds of yellow ribbons honoring military personnel serving in the Middle East.
The ribbon campaign was in contrast to 2003, when city officials rejected Valorie Swiger's attempts to place yellow ribbons on utility poles after the issue became politicized. The debate centered on what the ribbons represented: support for the war and President Bush's policies, or support for U.S. troops.
This time around, the City Council voted to set aside regulations and allow residents to hang yellow ribbons on city-owned property for 31 days to honor Swiger and Rosa.
Stefanko offered his condolences to Swiger's mother, his widow and other family members in the church. Swiger's death, he said, appears to make no sense, to be unfair.
Although death is very much a part of life, the reality of death is something that hits us harder and certainly in a more personal way when we gather to mourn somebody we've known and loved,'' he said. ``Especially when death is so sudden and tragic, so far away, with loose ends, with no chance to say a proper goodbye, or perhaps a word of thanks.''