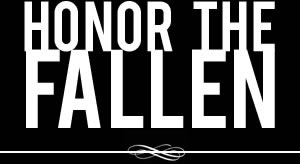 Honoring those who fought and died in Operation Enduring Freedom, Operation Iraqi Freedom and Operation New Dawn
Search Our Database
Army Sgt. Jeffery S. Wiekamp
Died May 5, 2006 Serving During Operation Enduring Freedom
---
23, of Utopia, Texas; assigned to the 3rd Battalion, 10th Aviation Regiment, 10th Mountain Division (Light Infantry), Fort Drum N.Y.; died May 5 when the CH-47 Chinook helicopter he was traveling on crashed during combat operations east of Abad, Afghanistan, in the Kunar province. Also killed were: Pfc. Brian M. Moquin Jr., Spc. David N. Timmons Jr., Spc. Justin L. O'Donohoe, Sgt. John C. Griffith, Sgt. Bryan A. Brewster, Staff Sgt. Christopher T. Howick, Chief Warrant Officer 2 Christopher B. Donaldson, Chief Warrant Officer 3 Eric W. Totten and Lt. Col. Joseph J. Fenty.
---
Texas flight engineer killed in Afghanistan copter crash
Associated Press
UTOPIA, Texas — A Texas flight engineer was among 10 soldiers killed when their transport helicopter fell into a ravine during a mountaintop landing in Afghanistan.
Sgt. Jeffery S. Wiekamp, 23, was aboard the CH-47 Chinook that crashed Friday east of Abad, in Kunar Province. The Army is continuing an investigation into the cause of the crash.
Wiekamp was a native of South Dakota but his family lives in Utopia. His wife, Ashley, is deployed to Iraq, the military said.
Family members declined to comment Wednesday.
Wiekamp enlisted in the Army in August 2001 and was deployed to Afghanistan in February, the military said.
All soldiers were assigned to the 10th Mountain Division, based at Fort Drum, N.Y. Wiekamp was part of the 3rd Battalion, 10th Aviation Regiment.
As of May 10, 2006, at least 234 members of the U.S. military have died in Afghanistan, Pakistan and Uzbekistan as a result of the U.S. invasion of Afghanistan in late 2001, according to the Department of Defense.