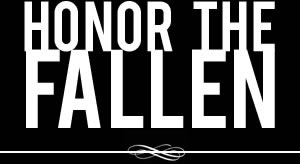 Honoring those who fought and died in Operation Enduring Freedom, Operation Iraqi Freedom and Operation New Dawn
Search Our Database
Army Sgt. Jeffrey C. Walker
Died January 8, 2004 Serving During Operation Iraqi Freedom
---
33, of Havre de Grace, Md.; assigned to Company F, 782nd Main Support Battalion, 82nd Airborne Division, Fort Bragg, N.C.; killed Jan. 8 while on board a UH-60 Black Hawk helicopter when it crashed during a Medevac mission in Fallujah, Iraq.
---
Maryland man among those killed in Iraq helicopter crash
Associated Press
HAVRE DE GRACE, Md. — Sgt. Jeffery C. Walker, a fitness and car buff who traveled the world during his 14-year military career, was the fifth Maryland resident to die in the war in Iraq.
Walker, 33, of Havre de Grace, was one of nine soldiers killed when a Black Hawk helicopter on a routine medical flight to Baghdad crashed near Fallujah, the Department of Defense said. The UH-60 helicopter was likely shot down, military officials and witnesses said.
"It's tough, so tough," Walker's brother, Johnny Walker, 36, told The (Baltimore) Sun. "We actually got closer as we got older. We communicated a lot more. We were looking forward to growing old together."
The brothers were born in Seoul, South Korea, to a Korean mother and an American father. During their father's military career, they traveled the world, living in California, Texas and Panama. But Walker always considered Maryland home.
After graduating from Havre de Grace High School, Walker joined the Army. He trained as a welder, completed airborne school and served in Korea, Germany, the Balkans and the United States.
"He'd decided to make a career of the military," Johnny Walker said. "He loved serving his country."
Walker and two other members of the 82nd Airborne Division in Fort Bragg, N.C., were killed in the crash, officials said.
Four soldiers from Fort Carson, Colo., , one from Fort Hood, Texas, and another from Fort Polk, La., also died in the crash of the UH-60, which is used to transport soldiers and evacuate wounded. It has a four-person crew.
Army officials said a preliminary investigation indicated the helicopter was likely shot down. Iraqi witnesses said the helicopter was hit south of Fallujah by a rocket and exploded into two pieces before it hit the ground.
The Black Hawk helicopter was clearly marked with a red cross when it crashed, military officials said. An Army official said it wasn't clear why Walker was on board.
Two helicopters have been shot down in less than a week near Fallujah, a Sunni Muslim town west of Baghdad known for its strong anti-American sentiment.
The crash was the worst since November 2003, when a Chinook transport helicopter was shot down outside of Fallujah killing 16 soldiers. More than 40 soldiers have been killed in helicopter crashes in the past two months.