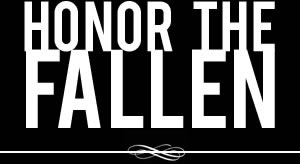 Honoring those who fought and died in Operation Enduring Freedom, Operation Iraqi Freedom and Operation New Dawn
Search Our Database
Army Sgt. Jesse M. Lhotka
Died February 21, 2005 Serving During Operation Iraqi Freedom
---
24, of Alexandria, Minn.; assigned to the 1st Battalion, 151st Field Artillery, 34th Infantry Division, Minnesota Army National Guard, Montevideo, Minn.; killed Feb. 21 when an improvised explosive device detonated as he was assisting injured soldiers in his unit in Baghdad. Also killed were Army 1st Lt. Jason G. Timmerman and Army Staff Sgt. David F. Day.
* * * * *
Minnesota town mourns soldier killed in Iraq
Associated Press
APPLETON, Minn. — A soldier who died while aiding his injured comrades was remembered for his love of others on Wednesday by a community that honors its war dead by naming its streets after them.
The crowd of 800 who turned out to pay their respects to Sgt. Jesse Lhotka was too large for Zion Lutheran Church, where the service were held, so over 200 had to watch on a screen at the former Appleton High School.
"He absolutely loved people," the Rev. Vickie Haverkamp said during her eulogy. "And everyone around him loved him."
Lhotka, 24, of Alexandria, an Appleton native, was among three Minnesota National Guardsmen with the Montevideo-based 151st Field Artillery killed by a roadside blast on Feb. 21 in Baghdad, Iraq
Lhotka was credited with saving the life of a fellow solider from nearby Benson whose Humvee had flipped, and had just helped evacuate another soldier, when he was killed along with Staff Sgt. David Day, 25, of St. Louis Park, who grew up in Morris, and 1st Lt. Jason Timmerman, 24, of Tracy.
"Jesse, you are the best thing that ever happened to me," said his widow, Stacey Lhotka, in a letter that Haverkamp read to the mourners. The Lhotkas got married last September, just before he shipped out.
The pastor also read letters from Lhotka's mother, Beverly, and sister, Sonja.
His sister talked about a brother she remembered for "a comforting smile that could warm the freezing rain" and "big brown eyes (that could) take away the pain."
His mother thanked him for all of his love and respect, and for bringing Stacey into the family. "I still have six children, and now one angel," she wrote.
More than 100 uniformed troops with the 151st Field Artillery joined in offering a military salute to Lhotka and his survivors. Two AH64 Blackhawk helicopters flew low over the church as the mourners gathered around his casket after the service.
Maj. Gen. Larry Shellito, adjutant general of the Minnesota National Guard, and Brig. Gen. Jon Trost, an Appleton native, were among those joining Gov. Tim Pawlenty and local legislators in paying their respects.
The community will add Lhotka's name to the list of 35 war heroes remembered on a monument dedicated just last year. Appleton is also expected to name a street in his memory, continuing a tradition the community has followed since World War II.
Geneva Hayes, an Appleton resident since 1937 who welcomed veterans from World War II, Korea and Vietnam, was part of the town's "Home Town Calling" group that supported the veterans and their families. Hayes said the town has experienced sadness like this before, but this time is different.
Lhotka had been a part of the community until just such a short while ago, and everyone had thought so much of him, she explained.
"That is what the town is sad about," she said.
Funds are being collected for a memorial fund at the Farmers and Merchants Bank of Appleton. The proceeds will be used to assist Lhotka's siblings with their educations.