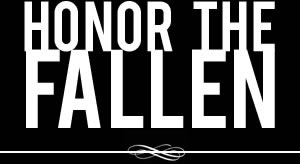 Honoring those who fought and died in Operation Enduring Freedom, Operation Iraqi Freedom and Operation New Dawn
Search Our Database
Army Sgt. Joel A Dahl
Died June 23, 2007 Serving During Operation Iraqi Freedom
---
21, of Los Lunas, N.M.; assigned to the 2nd Battalion, 23rd Infantry Regiment, 4th Brigade Combat Team, 2nd Infantry Division, Fort Lewis, Wash.; died June 23 in Baghdad of wounds sustained when his unit was attacked by enemy forces using small-arms fire.
---
N.M. soldier killed in Iraq shortly before scheduled return home
By Felicia Fonseca
The Associated Press
ALBUQUERQUE — A New Mexico soldier, who was scheduled to return home just days after the birth of his son, has died in Iraq.
Army Cpl. Joel Dahl, 21, died during small-arms fire June 23 south of Baghdad, said his stepfather, Joe Aragon, who has raised Dahl since he was about 10.
Aragon said doctors are planning to induce labor on Dahl's wife, Alia, on June 29. Dahl was set to leave Iraq on July 2.
"She wanted to surprise him with his baby when he got here," Aragon said.
The Dahls, who were married last September, already had picked out a name for their baby boy — Kayden Anthony — which they came up with by looking through a book of baby names.
Dahl also liked the name because it meant his son would have the same three initials as his wife, although not in the same order.
When the couple first met in church, Aragon said, Alia couldn't stand Dahl.
But he was determined, Aragon said, to get the girl he fell for.
"When he finally got to talk to her, he charmed her over," Aragon said.
Alia is having a "very hard time" coping with her husband's death, and Aragon said the family is trying to keep her as calm as possible.
"But given the circumstances, it's hard," Aragon said.
Dahl graduated from Los Lunas High School, where he was a part of the school's ROTC program, and joined the military soon after.
Aragon said Dahl planned to use that experience as a stepping stone into law enforcement.
"He was just the kind of person where he liked being in public service," Aragon said. "He was a person that liked helping other people."
Even when it came to boosting his stepfather's dragon collection.
Dahl had called his wife the day before Father's Day and asked her to find "something special" for Aragon, and to keep in mind his admiration for dragons.
"He had her running all over the place," Aragon said.
What she came up with, Aragon said, was a "beautiful little lamp" with a dragon painted on it.
"I was all excited about it," Aragon said.
He and his son talked a day or two later, and Aragon said he let him know the only thing he didn't like about the call was that it came at 2 o'clock in the morning.
In Iraq, it was noon.
"That was pretty much the last time I talked to him," Aragon said.
The family had been looking forward to having a barbecue, lighting fireworks to celebrate the Fourth of July and welcoming the new baby with Dahl.
Aragon said the family will miss Dahl's sarcastic nature, playfulness and his sense of humor that "bugged me to tears."
"He was a good boy, and I miss him," Aragon said. "I wish he was home."