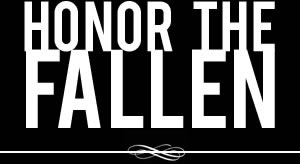 Honoring those who fought and died in Operation Enduring Freedom, Operation Iraqi Freedom and Operation New Dawn
Search Our Database
Army Sgt. John C. Griffith
Died May 5, 2006 Serving During Operation Enduring Freedom
---
33, of Las Vegas, Nev.; assigned to the 3rd Battalion, 10th Aviation Regiment, 10th Mountain Division (Light Infantry), Fort Drum N.Y.; died May 5 when the CH-47 Chinook helicopter he was traveling on crashed during combat operations east of Abad, Afghanistan, in the Kunar province. Also killed were: Pfc. Brian M. Moquin Jr., Spc. David N. Timmons Jr., Spc. Justin L. O'Donohoe, Sgt. Jeffery S. Wiekamp, Sgt. Bryan A. Brewster, Staff Sgt. Christopher T. Howick, Chief Warrant Officer 2 Christopher B. Donaldson, Chief Warrant Officer 3 Eric W. Totten and Lt. Col. Joseph J. Fenty.
---
Wisconsin native dies in helicopter crash
Associated Press
LAS VEGAS — A Wisconsin native who spent most of his life in Nevada died in a helicopter crash in Afghanistan, the military said.
Army Sgt. John C. Griffith, who lived in Henderson, Nev., with his wife and daughter, was killed Friday in Kunar province when the CH-47 Chinook helicopter he was traveling in crashed. He was originally from Wisconsin, the Pentagon said.
The cause of the crash is under investigation, the Pentagon said.
Griffith, 33, graduated from Eldorado High School in 1991. A former Nevada National Guard member, he rejoined the Army in 2003 and was assigned to the 3rd Brigade, 10th Mountain Division based in Fort Drum, N.Y., at the time of his death.
Griffith was killed along with five other members of his battalion and four members of the division's 71st Cavalry Regiment.
Rep. Jim Gibbons, R-Nev., issued a statement offering sympathy to Griffith's family.
"Their loss is shared by a state and a nation grateful for his patriotic service," Gibbons said.
Benjamin Abel, a spokesman for Fort Drum, said he had no way of finding out what city in Wisconsin that Griffith was originally from. He said Griffith did not list a specific city when he entered the Army.