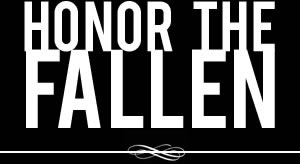 Honoring those who fought and died in Operation Enduring Freedom, Operation Iraqi Freedom and Operation New Dawn
Search Our Database
Army Sgt. John E. McGee
Died May 2, 2005 Serving During Operation Iraqi Freedom
---
36, of Columbus, Ga.; assigned to the 2101st Transportation Company, Alabama Army National Guard, Camden, Ala.; killed May 2 when an improvised explosive device detonated near his convoy vehicle near Diwaniyah, Iraq.
* * * * *
Alabama Guardsman killed in Iraq explosion
Associated Press
JACKSON, Miss. — Staff Sgt. John McGee, an Alabama Guard member and Mississippi native, died in Iraq when his tanker truck was hit by a bomb blast, the Army said Thursday.
McGee, 36, was living in Columbus, Ga., and working for a home health agency when he was deployed, his mother, Rebecca McGee, told The Associated Press.
Military officials said McGee, a member of the Alabama Guard's 2101st Transportation Company based in Camden, had completed a program to become a lieutenant but had not yet been commissioned.
Rebecca McGee said an Army chaplain brought her word about her son's death on Tuesday.
She said her son enlisted in the Army when he was 17 and expected to leave the National Guard in August. McGee served 8 years in the Army before joining the National Guard in 1996.
"He was such an inspiring person," Rebecca McGee said. "He walked around smiling. He was wonderful. I love him."
"Staff Sgt. McGee was a highly respected soldier who always gave his best regardless of the circumstances," said Maj. Gen. Mark Bowen, adjutant general of the Alabama National Guard. "This is a great loss, and our thoughts and prayers go out to the McGee family and to the 2101st."
McGee had two sons, ages 11 and 2, and a 6-year-old daughter. He was born and raised in Cary, a tiny town in the Mississippi Delta.
"We were classmates at Rolling Fork High School and good friends. We were like family," Rolling Fork Police Chief Undray Williams said Wednesday after learning of McGee's death. "This hit me like a brick."
Williams said McGee was in Cary about three weeks ago but Williams was away and didn't get to visit with his friend.
"I did talk with him back when he was getting ready to go over," Williams said. "We talked about Iraq and we talked about our class' 20-year reunion that will be in 2006. I can still see him talking at the table. He always laughed and smiled. He was the nicest guy you would want to meet in your life."
The Army said McGee was the fourth Alabama Army National Guardsman to be killed in action in Iraq.