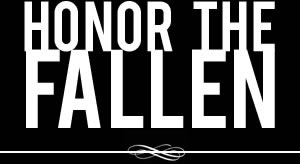 Honoring those who fought and died in Operation Enduring Freedom, Operation Iraqi Freedom and Operation New Dawn
Search Our Database
Army Sgt. John F. Burner III
Died September 16, 2010 Serving During Operation New Dawn
---
32, of Baltimore; assigned to 63rd Signal Battalion (Expeditionary), 35th Signal Brigade, Fort Gordon, Ga.; died Sept. 16 in Iskandariya, Iraq, in a noncombat-related incident.
---
Satellite communication specialist fell in love in Germany
The Associated Press
John Burner III would go jogging with a military recruiter in high school, and that's where he solidified his plan for life.
"It was a pretty good plan," his father, John Burner Jr., told the Catonsville (Md.) Times.
The younger Burner became a satellite communication specialist and was no stranger to overseas deployments. He had served in Germany, Bosnia and Iraq, Burner Jr. said. Germany, though, is where he fell in love.
Burner and his wife, Verena, had two daughters, 10-year-old Celina and 6-year-old Caitlyn.
Burner, 32, of Baltimore, Md., died Sept. 16 in Iskandariya, Iraq, of an illness. The Army is investigating his death. He was assigned to Fort Gordon and enlisted in the military in 1996 after graduating from Catonsville High School.
Adam Burner said his older brother always took care of his family, even as a youngster.
"He was the oldest brother and he always stood up and stood first to take care of his brothers and family," Adam Burner said.
The soldier also was fondly remembered by his fellow soldiers.
"I can hear him now asking me how I am doing and just checking in, offering his help in whatever mess I was getting into," Tina McKenney-Smith of Hephzibah, Ga., wrote in an online memorial.