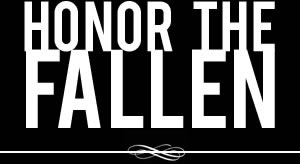 Honoring those who fought and died in Operation Enduring Freedom, Operation Iraqi Freedom and Operation New Dawn
Search Our Database
Army Sgt. John K. Daggett
Died May 15, 2008 Serving During Operation Iraqi Freedom
---
21, of Phoenix; assigned to the 1st Battalion, 14th Infantry Regiment, 2nd Brigade Combat Team, 25th Infantry Division, Schofield Barracks, Hawaii; died May 15 in Halifax, Nova Scotia, of wounds sustained May 1 in Baghdad when a rocket-propelled grenade struck his vehicle.
---
Phoenix soldier dead after grenade attack in Iraq
The Associated Press
PHOENIX — An Army soldier from Phoenix has died of wounds he suffered in a rocket-propelled grenade attack in Baghdad earlier this month, the Department of Defense announced Friday.
Sgt. John K. Daggett died in Halifax, Nova Scotia, on Thursday. The 21-year-old was wounded on May 1. He was en route from Iraq to Walter Reed Army Medical Center four days after he was wounded when the plane had to land in Halifax in order to tend to his injuries.
Daggett, known as Kyle, attended Pinnacle High School in Phoenix where he played football for four years.
"He worked hard to put himself in the position of starter and a linebacker on our defense," said his former coach, Dana Zupke. "Every day, he came to practice with a positive attitude and can-do attitude ... he was just that kind of kid."
He also cared about academics as much as sports.
"You get that sometimes with athletes — they have an incredible work ethic on the field but don't apply that in the classroom," Zupke said. "Kyle definitely was not in that category. He was on top of his grades all the time. Beyond decent grades, I think he genuinely enjoyed learning and being in high school and being involved in different classes."
Daggett was assigned to a Stryker combat team in the 25th Infantry Division at Schofield Barracks, Hawaii. He was a fire team leader.
Daggett joined the Army in June 2005. He was serving his first tour in Iraq.
Zupke said Daggett often talked about the Army and the strong sense of duty he felt.
"He came to see me and said he planned to enlist in the Army Rangers," Zupke said. "I believe he referenced Pat Tillman at one point."
Funeral arrangements have not been announced.
---
Army Sgt. John K. Daggett remembered
The Associated Press
An avid outdoorsman, John K. Daggett loved hunting, fishing and adventure. He went camping and rafting with friends. He would hunt in Montana where his father lives.
"He was so intelligent about the outdoors," best friend Jamie Patasin said. "Anything to do with outdoors, he was pretty much doing it."
Daggett, 21, of Phoenix, died May 15 in Halifax, Canada, of wounds suffered May 1 in Baghdad when an explosive struck his vehicle. He was assigned to Schofield Barracks.
"He was just a phenomenal, a phenomenal kid," said Dana Zupke, who coached Daggett on the football team. "He was very outgoing and very bright and articulate. He was definitely a pleasure to be around."
Zupke, who also teaches business classes, knew Daggett off the field. "He applied the same ethic in the classroom," Zupke said.
"He was always very outgoing and contributed a lot to the class — just an all-around joy."
A 2005 high school graduate, he is survived by his father Jack Daggett, his mother Colleen Czaplicki, and stepfather Paul Czaplicki.
"He was probably the most honest-hearted person I ever met," Patasin said.