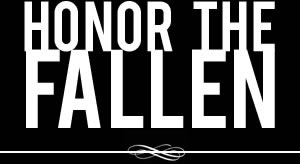 Honoring those who fought and died in Operation Enduring Freedom, Operation Iraqi Freedom and Operation New Dawn
Search Our Database
Army Sgt. Jonathan A. Markham
Died May 29, 2007 Serving During Operation Iraqi Freedom
---
22, of Bedford, Texas; assigned to 6th Squadron, 9th Cavalry Regiment, 3rd Brigade Combat Team, 1st Cavalry Division, Fort Hood, Texas; died May 29 in Abu Sayda, Iraq, of wounds sustained when an improvised explosive device detonated near his dismounted position.
---
Family, friends remember soldier killed in Iraq
The Associated Press
Ordering flowers for his wife's birthday was one of Army Cpl. Jonathan A. Markham's last acts of love.
"He always ordered flowers early," Stacey Markham said. "He was frugal. Anything to save money."
Markham, 22, of Bedford, Texas, was killed May 29 in Abu Sayda, Iraq, when his vehicle struck an explosive. The 2003 high school graduate was assigned to Fort Hood, Texas, and was on his second tour.
Markham, who had served on a burial detail at the Dallas-Fort Worth National Cemetery, had "an internal drive to be the best, and his competitive spirit was unmatched," said Capt. Mike A. Punaro.
He loved being a soldier, said his wife, and felt a bond with other soldiers that she could never share. "They have such a brotherhood," she said. "They have seen things that we will never understand."
Before he left for his second tour, he re-enlisted in the Army so he could continue putting his wife through college. He also saw the birth of his son, Daniel.
"When he got out of the Army, his dream was to be a stay-at-home daddy for a while," Stacey Markham said. "He spent so much time at work that he really just wanted to be at home with us."